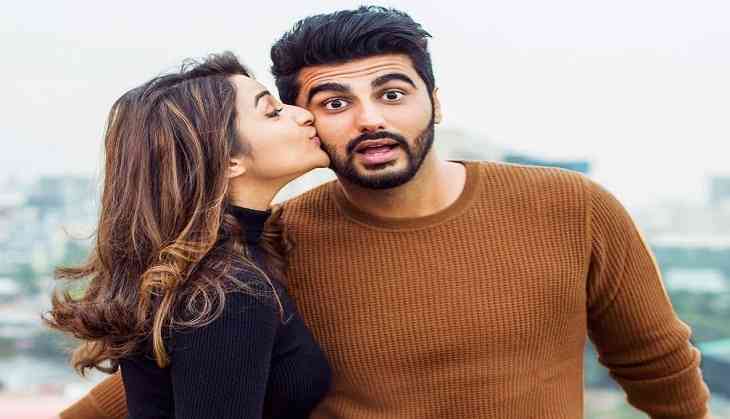 Parineeti - Arjun Kapoor (file pic )
After 5 years of their debut film Ishaqzaade in 2012, the actors are to set to collaborate for Dibaker's next titled, "Sandeep aur Pinky Faraar".
The film revolves around the story of a man and woman living in different parts of India and the only thing that keep them together is their hatred for each other. Confirming the film Dibaker Banerjee said, "This feels like my first film, again. I've had to unlearn everything I know to tell this story about a man and a woman who can't stand each other bit can't survive without each other."
Talking about his collaboration with his first co-star once again Arjun said, "It feels great to be back home at YRF working with Adi Sir and Parineeti, my most amazing and first ever co- actor. Dibakar Banerjee is one of the torchbearers of evolving new age cinema that engages and entertains. I can't wait to work under his tutelage and vision. Main Dibakar aur Parineeti ke saath faraar hone ke liye fully tayyar and excited hoon."
Adds Parineeti, "After Ishaqzaade, Arjun and I used to dream about working with Dibakar one day! His films are so different and always make an impact. I am so ready to sink my teeth into this character and give the audience something intense!"
Produced by Yash Raj Films, the film is expected to go on floors by the end of the year.