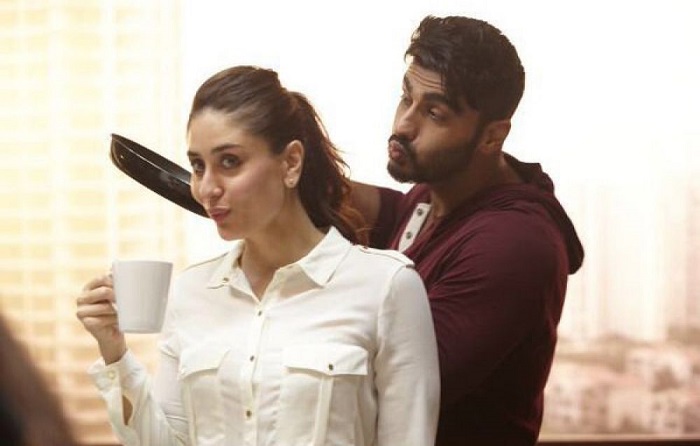 R Balki's unconventional love story, Ki and Ka, released on 1 April. The film, starring Kareena Kapoor and Arjun Kapoor, is a story of a married couple with varying levels of ambition.
What may work for the film
Curiosity about the unconventional topic might lure a few viewers into the theatres. Ki and Ka also boasts of solid performances from Kareena Kapoor - who is adequately backed by Arjun Kapoor.
The film has a few well-handled moments, including a refreshing cameo by Amitabh Bachchan and Jaya Bachchan.
Also Read: Ki and Ka: My priorities are different from that of Priyanka Chopra's, says Kareena Kapoor
What may not work for the film
While the premise might keep viewers hooked for about 15-20 minutes, the aforementioned well-handled moments in Ki and Ka are few and far between. The screenplay of the film is confusing as the first half seems to contradict the second half.
Just like Balki's last film, Shamitabh, Ki and Ka's weak script and plotline work against what could have been an interesting film.
At some point, viewers are bound to wonder if Ki and Ka is just one long advertisement, with the actors unabashedly promoting a number of products, including Saffola, Ted X, Duster, Times of India, Punjab Grill, among others.
Also Read: Ki and Ka: Screen count and runtime for Arjun Kapoor, Kareena Kapoor film out!
Will it do well at the ticket window?
A film like Ki and Ka has a very limited appeal with a majority of the collections coming from Mumbai, Delhi, and Bengaluru.
The word of mouth of Ki and Ka is expected to be extremely mixed and will not translate into Box Office collections for the film. Ki and Ka is made on a budget of Rs 35 crore inclusive of print and publicity.
The film might do decent business in its opening weekend. However, it would be difficult to sustain from Monday on.
Box Office prediction for Ki and Ka:
Friday (1 April): Rs 6.00 crore
Weekend (2-3 April): Rs 21 crore
Lifetime: Rs 38 crore