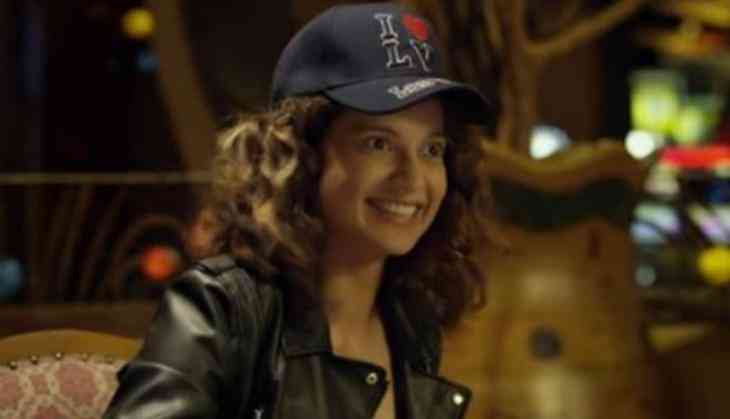 Kangana Ranaut (file pic )
Well, her latest interviews on the chat shows have created a buzz around her personal life.
Bollywood actress Kangana Ranaut, who has always been outspoken and upfront about her personal and professional life, has been in news for a while now. Her latest interviews have created a lot of buzz around her personal life and it doesn't seem to be not ending soon. According to the sources, the makers of Simran are said to have upset with the actress as her upcoming film is around the corner for its release, but the buzz has been more about her personal life than the film. However, at the song launch, the actress, in fact, said that it was the Producer of the film (Simran) who asked her to give the interview in one of the chat shows. If the rumors are to be true then apparently, the makers have asked the actress to now focus to speak about the film more than any other things.
Talking about the film, Simran is directed by Hansal Mehta and Produced by Bhushan Kumar, Krishan Kumar, Shailesh R Singh and Amit Agarwal. Apart from the actress Sohum Shah, who is known for his films like Ship of Theseus and Talvar, will be seen playing the love interest of the actress. The film is set to release on September 15, 2017.