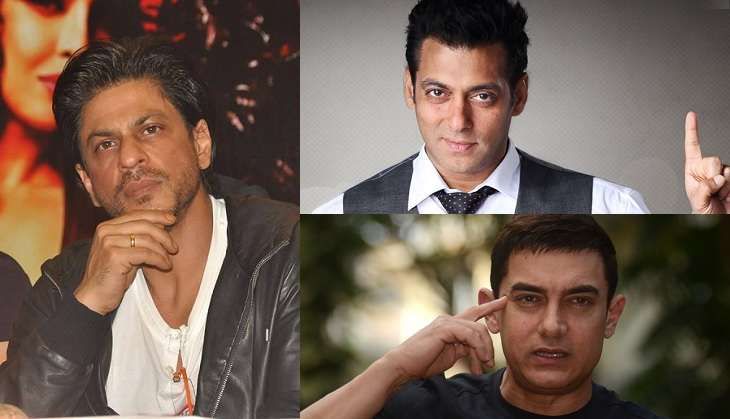 A number of Bollywood players have come on board recently to say that Shah Rukh Khan (SRK), Salman Khan and Aamir Khan are the last superstars of the Hindi film industry.
The trio, who command a massive fan following, have dominated the industry for over 25 years and are still going strong. In an interview with a leading daily, Shah Rukh Khan admitted that superstardom is a difficult concept. He said,
"Superstardom is more like a fourth wall and is an extremely different concept. You cannot work towards getting the stardom. Yes, there a lot of managers and management companies which help you make the right moves and say the right things, but you need to get a different kind of love to be a superstar. The kind of love that is not tangible and explainable. If that was explainable, we could create so many superstars in the industry."
Also Read: Why Ranveer Singh & Ranbir Kapoor CAN'T be the next Salman Khan & SRK! Karan Johar explains
When asked if he thought the Khan trio would be the last superstars of Bollywood, he said:
"I do think that media tends to figure that out by labeling an actor as the next superstar. I think it takes many years of work for one to attain superstardom. It takes months for one film to reach somewhere. I don't know if Salman, Aamir and I are the last superstars and I don't think any actor can explain the phenomena of being a superstar. There is no explanation for that".
Also Read: Shah Rukh Khan meets Salman Khan very often but not Aamir Khan! Here's why
The superstar, who celebrated his 51st birthday on 2 November 2016, will next be seen in Dear Zindagi which is slated to release on 25 November 2016.
-- Quote sourced from Dna.