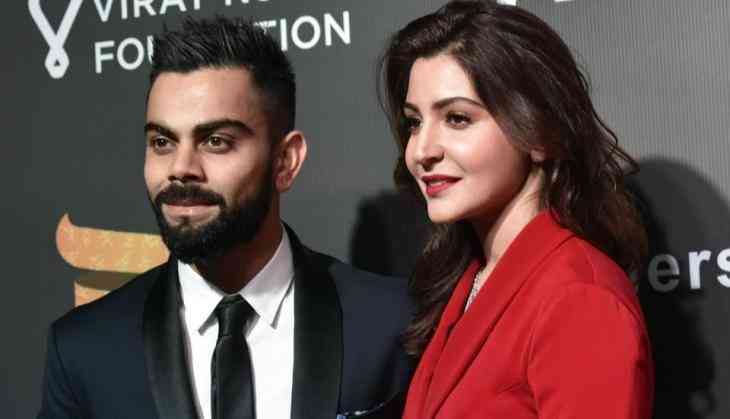 Anushka Sharma's spokesperson denies rumors of Italian wedding with Virat Kohli
Virat Kohli and Anushka Sharma's marriage is something that has been discussed a lot and whenever the rumours of their marriage come, the fans get excited. Since yesterday, the fans seem to be really excited about the big fat Italian wedding of both the stars. But now the spokesperson of Anushka Sharma has clearly denied all the rumours of the marriage.
PTI quoted Anushka Sharma's spokesperson as saying, "There is absolutely no truth to it (wedding rumours)."
The rumours of their marriage got started when the cricketer Virat Kohli took a break from the ODI series against Sri Lanka due to some personal reasons. However, now the talent agency that manages Anushka Sharma's Public Relations has clearly denied all these kind of rumours.
However, on the other hand, the speculations and preparation of their marriage are in full swing. Even some close sources of the couple have said that yes they are going to take their relationship to next level.
Even earlier there were reports that Virat Kohli's coach Rajkumar Sharma also is going to Milan who is leaving a crucial match of Delhi. It has been revealed that he is going to Milan to attend the marriage of his 'nephew'.
Well, it looks like that maybe they are not supposed to get married soon, but it can be an engagement or something for the couple in Italy. What is going to happen that only the couple Virat Kohli-Anushka Sharma knows?