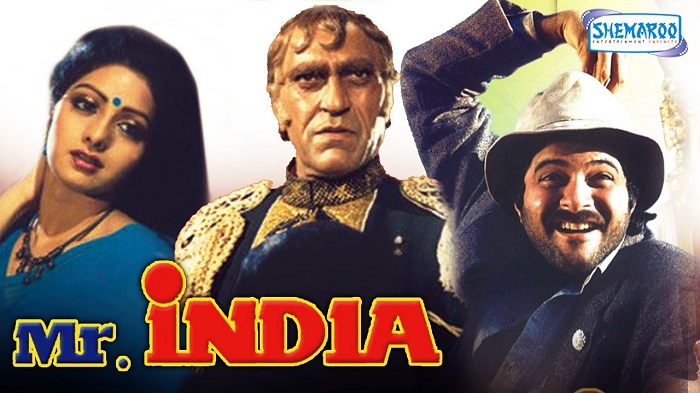 Released in 1987, Mr India set new standards in terms of use of technology in Bollywood films. Starring Anil Kapoor, Sridevi and iconic villain, Amrish Puri, the classic film is one of the most watched films in the history of Indian cinema.
While the makers have been ready to take the legacy forward by coming up with the sequel to Mr India, producer Boney Kapoor is yet to find a script which is on par with the first film. This dearth of scripts has constantly put the idea of sequel on back burner.
Also Read: Aankhen 2: Anees Bazmee ropes in both Amitabh Bachchan, Abhishek Bachchan with Anil Kapoor?
"We are ready to make the sequel of Mr India, but we are not able to find a topic which justifies the reason for the sequel. We had a great idea when we made Mr India, so whenever we get an idea for the sequel, we will definitely make a sequel to the same. We are working on many ideas but we don't want to make a sequel just for the sake of making it," said Boney Kapoor at Jio MAMI, Mumbai Film Festival.
On being asked about the star cast of the film, the producer insisted that fans will have to wait till the script is locked as it is not possible to lock the star cast before having a script. However, he confirmed that Anil Kapoor and Sridevi will be a part of the sequel.
Also Read: Anil Kapoor: No films for eight months, I want to give my best for 24 season 2
"It all depends on the script and once the script is ready and we will right away decide the star cast and announce the film."
After Sholay, Mr India was one of those rare films in which every character had a significant role in taking the story forward. On being asked about the process involved to recreate a character like Mogambo, Boney Kapoor said,
"We are carrying a baggage with us that is the reason why we are not able to come up with an idea for Mr India 2. Not just Mogambo, all the characters from Mr India are memorable and we need to keep each and every minute detail in mind while making the sequel."
Also Read:
Confirmed: Salman Khan's male brigade to romance 10 actresses in No Entry Mein Entry
Mr India was directed by Shekhar Kapur however it seems that the ace director will not be at the helm of affairs in the sequel as Boney Kapoor hinted the possibility of roping in a director who gives all his time to Mr India 2.
"Shekhar is currently busy in Hollywood and lot of other projects in the western world. To make a film like Mr India, you have to be completely involved in the project right from pre-production till the post production. We want a director who has the mission to make Mr India 2. We want to make a film which matches the legacy of Mr India and for that the director needs to be completely involved in the film."