Two actors talk about their powerful roles
As this year ends, Amitabh Bachchan and Diljit Dosanjh talk about those experiences, while shooting for their respective films. Amitabh a received lot of accolades for his portrayal of a lawyer in Pink while Diljit was appreciated for his cop act in Udta Punjab.
Recently, as part of a TV interview, Mr. Bachchan and Diljit Dosanjh were asked about one such role and experience with that film that was moving and stayed with them longer than the extent of the film shoot. Both shared the most heartfelt things about their respective roles in Pink and Punjab 1984 (a Punjabi film), and it did shake them from within.
Mr. Bachchan, who has won quite a few awards this season for his powerful performance in Pink, said, "When I was asked to say those dialogues during the court room scene, I realised that this is what I would have said whether or not it was for a film. This is what I believe in. While Shoojit had asked me to perform that scene in a slightly different manner, I went with my flow because what was written was what I feel and think outside of the film as well."
Diljit said, "My film Punjab 1984 was a film i took longest to disconnect from. I was born in that year and I had heard stories from my elders about how Punjab suffered during that time. And when I was doing a film set in that time, I could feel what people must have gone through and how they must have suffered."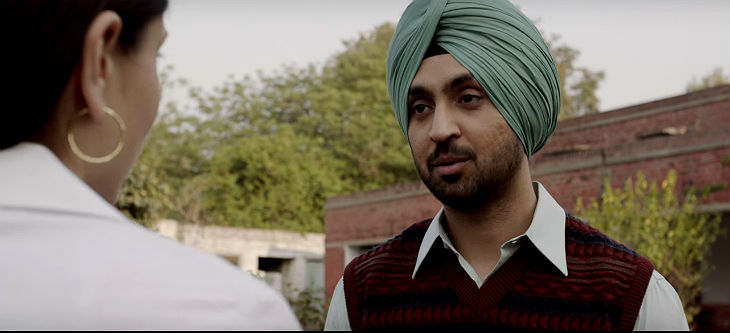 Diljit Dosanjh (Movie Still)