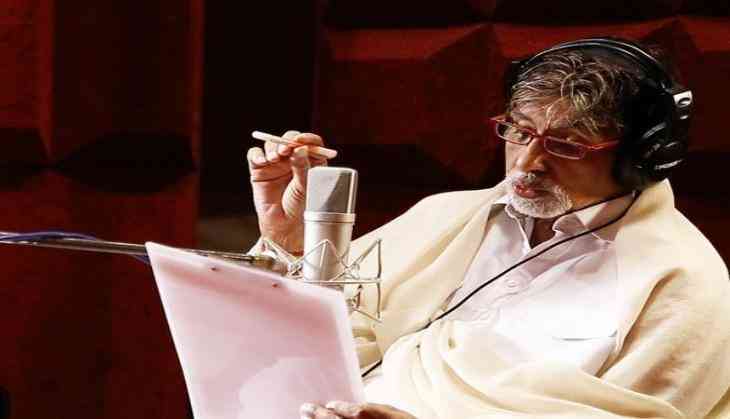 Amitabh Bachchan takes a dig at Twitter yet again, says 'Itna Bhi Mat Kato Yaar'
Bollywood's megastar Amitabh Bachchan is very much angry with social networking site Twitter these days, a few days back he threatened to leave Twitter and now his more than 20 lakhs followers removed.
Big B who always shared memorable moments of his career and life did an interesting tweet on Thursday. He tweeted in Hindi - Oh Twitter brother or sister (as I don't know its gender that's why I call both). I am trying to tweet something but you are not allowing me. Ama you removed my 20 thousand followers in a single day, now don't do this now.
T 2623 - अरे Twitter भाई साहेब , या बहनजी ( पता नहीं ना इनका gender क्या है , इस लिए दोनों को संभोधित किया ), हम कुछ छाप रहे हैं , और आप उसको छपने ही नहीं दे रहे हैं ! अमाँ , 200,000 follower एक ही दिन में काट दिया आपने .. अब इसे तो मत काटो यार !! अब इतना भी ज़ुल्म न करो 🙏 pic.twitter.com/D1F4xYiUyq

— Amitabh Bachchan (@SrBachchan) February 22, 2018
This is to notice that from last few days Amitabh Bachchan is angry with Twitter as he openly said that Twitter has removed his many followers from the social networking site and he even threatened the team to leave Twitter.
After this tweet, Big even dedicated a poem to Twitter in which he indirectly asked how you work and also tells them to take care of him.
T 2623 - Mr/Ms Twitter dedicated to you :

चिड़िया ओ चिया कहाँ है तेरा घर ?
उड़ उड़ आती हो यहाँ पे फ़ुर्र फ़ुर्र ,
दर्शनर्थी इतने तेरे , क्या है तेरा डर ,
रूठोगी तो बोलो हम फिर जाएँगे किस दर ।
आशीर्वाद सदा तुम्हारा बना रहे हमपर
बस, नित्य नवेली पुष्प हमारे, बरसेंगे तुमपर !! pic.twitter.com/UuCmon8ky8

— Amitabh Bachchan (@SrBachchan) February 22, 2018
Well, many are saying that Big is upset that his followers are now not much than Shah Rukh Khan, as now SRK has become the most followed Bollywood celebrity.