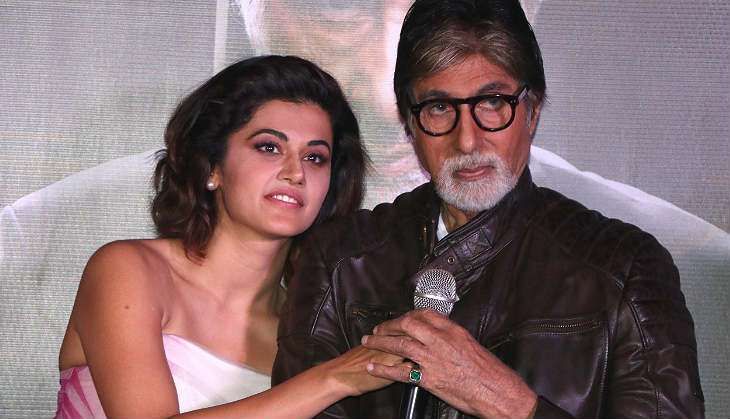 Amitabh Bachchan has said that he is confident that the viewers will sit up and take notice of the new faces in his upcoming thriller, Pink, for their "exceptional work".
"As an actor, I have been in this line for 45 years. Most of them (actors in Pink) are new faces in this film and you have not seen them before. But once you see the film, you will not see me you will only see them," the 73-year-old said at the launch of the film's trailer.
"It's exceptional work that they have done, and I say this from the bottom of my heart. I am not being modest. I know a lot of people call me a false modest person, but this is the honest truth," he said.
Pink, directed by Aniruddha Roy Chowdhary, features Taapsee Pannu, Kirti Kulhari and Andrea Tariang in key roles.
Also read: Pink trailer: This Amitabh Bachchan, Taapsee Pannu film addresses an unusual subject
"I have never worked with such an exceptional actors. They are so committed. You cannot believe the kind of performance they have given. They are so natural and it's an inspiration for me," he said.
Pink is a film set in Delhi, and stars Amitabh as a lawyer. The trailer suggests it is an unconventional thriller.
When asked about how producer Shoojit Sircar plans to promote Pink, he said:
"I feel after watching the trailer, people decide whether to watch the film or not. I have done this many a times. This film doesn't have song and dance or an item number to promote.
"All my films are purely content and character driven. There are songs... and we are introducing a singer from Pakistan. So you all will get to hear her."
Also read: Pink: I want India to be a country free of rape, says Amitabh Bachchan
-- IANS