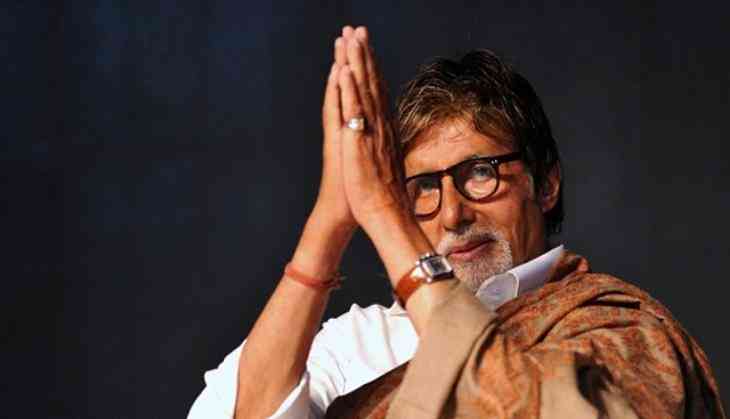 Amitabh Bachchan celebrates 9 years of writing Blogs
Celebrating nine years of his blogging, Bollywood's Shahanshah Amitabh Bachchan recalled the first day when he started sharing his inner world with the fans and the date was April 17, 2008.The 'PINK' star took to Twitter and wrote, 'T 2496 - On April 17, 2009, I wrote my 1st Blog and since then have written every day for the past 9 years ..'
The 'PINK' star took to Twitter and wrote, 'T 2496 - On April 17, 2009, I wrote my 1st Blog and since then have written every day for the past 9 years ..'
Later in a corrected tweet, he wrote, 'T 2496 - CORRECTION: the date for start of Blog should read April 17, 2008 .. not 2009 !!'
The 74-year-old actor loves for his blog posts is not unknown to anyone. How late it be, how tired he be, Big-B never forgets to update his fans with his thoughts and daily life stories.
Marking the nine years of his Blog, he further wrote, 'I am silenced by the love and affection of the Ef .. for their tolerance and support despite many extenuating circumstances .. during these 9 years since I wrote my first DAY .. on April 17, 2008 !!
My gratitude is beyond words .. and you know that .. this bond this family that arose from nothing has given me the greatest joy .. and may it continue .. my endeavors shall never fall short .. and neither shall my love ...
Namaste .. !!'
Adding, 'Each passing day I see the affection translate itself into art visuals of immense aesthetic value .. the time and hours spent to create them must be all consuming .. yet you persist and you persist regularly .. this is rare .. '
On the work front, the 'Piku' actor will next be seen in Ram Gopal Varma's 'Sarkar 3,' slated to release this May. The movie also stars Amit Sadh, Jackie Shroff, Yami Gautam and Manoj Bajpayee.
-ANI