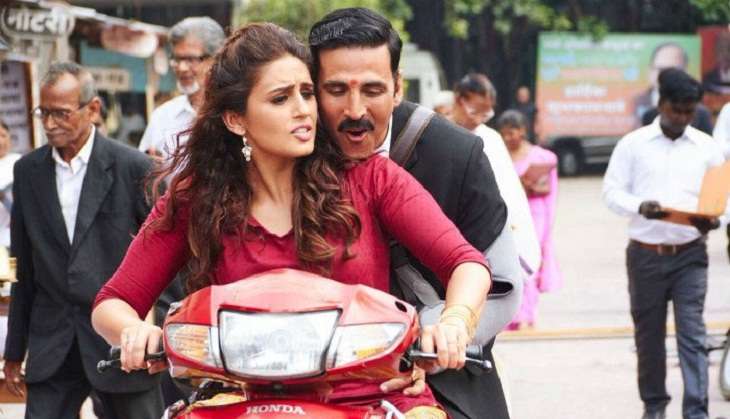 Akshay apparently helped Huma to get her steps perfect for a dance number
Akshay Kumar and Huma Qureshi's film Jolly LLB 2 is set to release next week. The actors are busy making appearances on different shows these days to promote their film. At the last leg of the shoot for the film, there was a song sequence being done with Akshay and Huma. Huma apparently just couldn't get the steps right, and Akshay came to the rescue. A source says, "We were shooting for a dance number, Akshay is known to be a good dancer and so he learnt his steps quickly. But Huma took some time to get her steps right. It was apparently tough for her to match up to Akshay. So he helped her and rehearsed with her and she did a good job in the end."
It is said that Huma was not going to be part of this song in the first place. The crew was supposed to shoot the song only with Akshay. Apparently she was asked to join in later when she expressed a desire to be part of the song. Hence it took the choreographers and the crew some time to include a few steps for Huma.