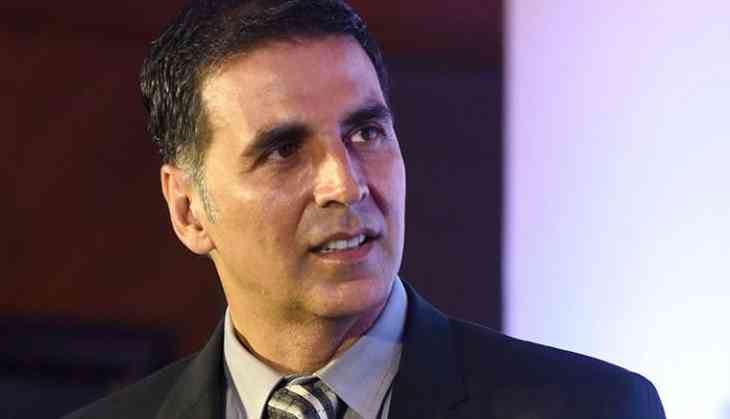 Currently, we see only a few actors who are comfortable in doing work with other actors, especially these days multistarrer films are not being made like what earlier used to made. In the time of 90s and 70s, we have seen many double hero films, even multiple hero films where two or more than two actors are sharing the screen for any film.
Akshay Kumar is one of those actors who have worked with every actor of his age from Salman Khan to Saif Ali Khan, he had worked with most of them. But these days even he is not being seen to work with big stars, well Akshay has an answer for it. Akshay who is busy for the promotions of his next Mission Mangal, that itself is a multistarrer film having Vidya Balan, Sonakshi Sinha, Taapsee Pannu, Kriti Kulhari, Nithya Menen and Sharman Joshi in the leading roles.
When the actor was asked why multistarrer films are less these days, he told that there is a sense of insecurity in actors and stars that could be the reason why they are not ready to work with each other.
"I won't name the person but this one actor is doing a two-hero subject. He amazingly told the producer ki pehle mera ek solo photo aayega. Then, agle hafte dono ka saath mein aayega. Why solo? Because he wants to show he's the main hero, although it's a two-hero subject. The thinking has been reduced to a solo poster. I was quite shocked to listen to this." said Akshay Kumar.
However, Akshay is doing a film called Sooryavanshi directed by Rohit Shetty, and the interesting thing is that the film will see two major cameos. Rohit Shetty directorial will see Ranveer Singh and Ajay Devgn are doing a special cameo in the film.
"They are all doing cameos in Sooryavanshi. But there still isn't a film like maybe an Amar Akbar Anthony. Pehle banti thi, I have done such films with actors like Suniel Shetty, Saif Ali Khan and others. Ab I don't know why we don't do it anymore. People don't want to work with another actor anymore," added Akshay Kumar.
Also Read - Saif Ali Khan and Aamir Khan to collaborate for Vikram Vedha remake after 18 years of Dil Chahta Hai?