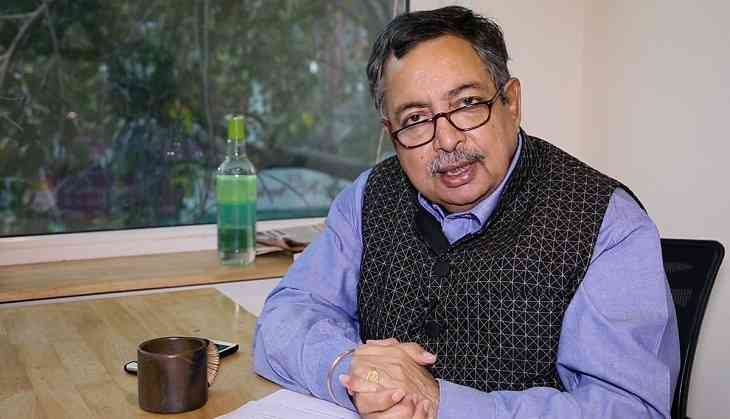 A few days back, Bollywood actor Akshay Kumar got surrounded by controversies after a clip from his show 'The Great indian Laughter Challenge' went on the social media that also had comedian Mallika Dua who is the daughter of Journalist, Vinod Dua. As per the controversy, Akshay Kumar got slammed by the father-daughter duo after he made a sexist remark during the show.
The remark which was made by Akshay said, "Mallika ji, aap bell bajao, mai aapko bajaata hoon." which did not went down well with the journo after which he took to his Facebook account and slammed him and said, "I am going to screw this cretin Akshay Kumar for telling his co-worker Mallika Dua that 'Aap bell bajao, main aap ko bajata hun' (You ring the bell, I will bang you)... This is his sense of humour and language... Wake up." His daughter, Mallika too shared the video clip on her social media account along with a post that read, "Hey! Quick question. Does anyone find 5:26 funny? Charming? Entertaining? Family entertainment. GEC."
Also Read: After Akshay Kumar's offensive joke, AIB fame Mallika Dua now hits back at trollers
In response to the controversy, Akshay's wife Twinkle Khanna came out in his support and asked everyone to take the meaning of 'humor' in the right context and not take that to some other level. She tweeted:
I couldn't resist these two and after this I am done :) #LameJokes pic.twitter.com/3mMckTtmDu

— Twinkle Khanna (@mrsfunnybones) October 29, 2017
Now, as per a report in the Times Of India, the journalist and Mallika's father has slammed out the wifey by commenting,"Ms.Twinkle Khanna responds to the laughter challenge controversy. It is a prosaic excuse from an embarrassed wife. Be that as it may, the point has been driven home. This chap will be careful in the future before making depraved statements like "Mallika ji aap Bell bajao, mai aapko bajaata hoon". We don't wish to pursue the matter any further."
Also Read: Twinkle Khanna takes a dig at Dua on whole Akshay-Mallika bell controversy
It will be interesting to see what new turn this matter will take.