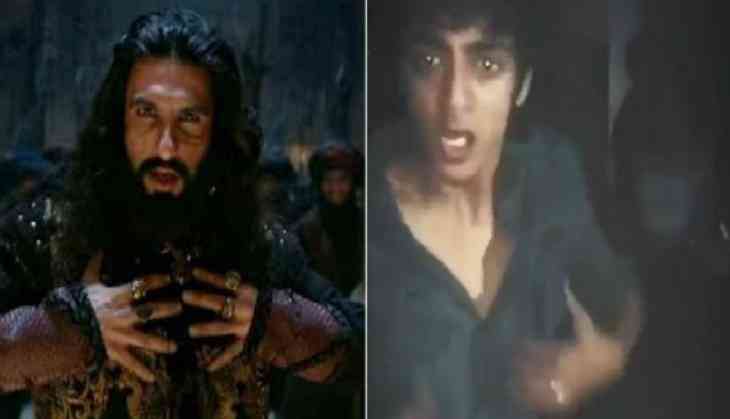 A Sanjay Leela Bhansali film Patmaavat's famous number Khalibali in which handsome hunk, Ranveer Singh gave a thriller performance is everyone's favorite. Ranveer has proved that no one could have done Alauddin Khilji better than him.
After giving his extraordinary performance in the film Padmaavat, the fan base of him is growing day by day. And here is the latest entrant in Ranveer Singh fan club, Ahaan Pandey, nephew of Chunkey Pandey.
Ahaan has already made his place on social media and looks like he is an upcoming star of the Bollywood on its way to his debut.
Ahaan recently performed on popular dancer number of Ranveer Singh 'Khalibali' along with his friends in a party. Ahaan was partying with his friends in a club where he shook his legs and the video was shot. In no time the video went viral over the internet.
The Ranveeriansfc posted the video of Ahaan's brilliant performance on Instagram. Here they are.
Ahaan Pandey's Instagram profile shows, he has big fan followers and is rising star ready to make smashing entry in the industry.