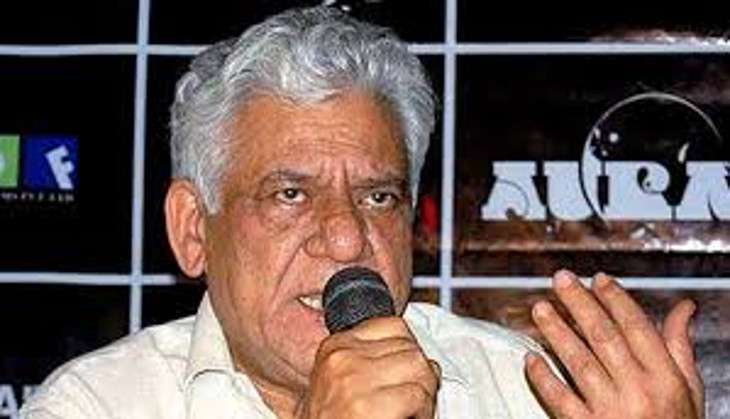 After actor Salman Khan, directors Mahesh Bhatt and Karan Johar, veteran actor Om Puri has come out in support of Pakistani actors, saying boycotting artistes from the neighboring country is no solution to terrorism.
The actor said Pakistani artistes are not working illegally in the country and if they are sent back, Indian producers, who have signed them for their films, will suffer heavy losses.
"When the government is taking action, we all should stay quiet. It hardly matters if we send back the artists from Pakistan, who are working here, or let them stay. I have been to Pakistan six times and have met people from all strata," PTI quoted Om Puri as saying.
Adding that the move was insignificant, Puri said, "I have always received love and warmth. If the Pakistani actors leave the projects they are doing here in middle, then people in India (filmmakers) will also face financial loss. The actors have not come here through any illegal way. They have valid visa. But, if the government will ask them to leave, then it is different."
Read More: Salim Khan shows support to son Salman with sarcastic tweets aimed at news channel
The remark comes amid growing protests to ban Pakistani artistes and sportspersons. Bollywood celebrities including filmmaker Karan Johar and actor Suresh Oberoi, expressed anguish over MNS' threat to Pakistani artists to leave India, saying a ban is not a solution to terrorism.
Following his comments, veteran actor, Anupam Kher took to Twitter to slam the actor saying that he was deeply saddened to hear his remarks on the issue.
Dear #OmPuri ji. Mai aapki bahut izzat karta hoon. Lekin kal tv per desh ke sainik ke baare mein aapki baat sunkar bahut DUKH hua. #VerySad

— Anupam Kher (@AnupamPkher) October 4, 2016
At a press conference in Delhi, Salman said artistes are not terrorists as they come to the country with a valid visa granted by the government. He always drew criticism from several quarters with few asking him to go live in Pakistan for the remark.
Johar, whose upcoming directorial venture Ae Dil Hai Mushkil stars Pakistani actor Fawad Khan, said his heart bleeds for the lives lost in the Uri terror attack and he understands the anger in the country but banning artistes will not change the situation.
The attack by Pakistani terrorists on the Army base in Uri, Kashmir, led to various political parties demanding a ban on Pakistani actors working in India.
Also Read: Salman Khan reacts to MNS plea to ban Pakistani actors, says artistes are not terrorists
--With PTI inputs