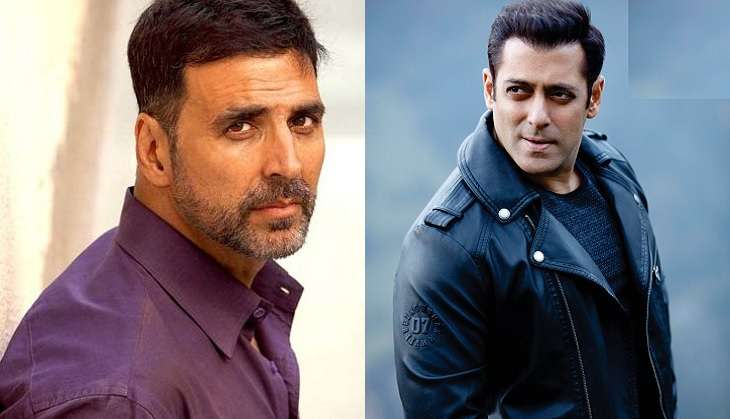 Akshay Kumar appears to have stamped his ownership over the Independence Day Box Office slot, with his films like Brothers, Rustom, Crack and Gold releasing during the coveted holiday slot.
With this, he has drawn parallels with Salman Khan's tendency to release his films on Eid - something he has been doing since 2009, with seven successful, consecutive Eid releases.
Filmmakers cashing in on the Eid and Independence Day holidays is a relatively new trend as previously, most producers would vie for the Diwali and Christmas slots. It was only after Wanted in 2009 that the industry woke up to the potential of a third, lucrative Box Office slot. Before 2009, films were seldom marketed as 'Eid releases'. After 2009, however, producers have been keen to cash in on the Eid slot, which is usually dominated by the superstar.
Also Read: Gold: Akshay Kumar blocks Independence Day 2018 for this Reema Kagti film
While the Eid release enjoys just the benefit of a single holiday, Salman's stellar run at the Box Office has inspired other filmmakers to block other holiday slots - like Independence Day.
Akshay Kumar seems to have taken a leaf out of Salman's book to make the Independence Day holiday his own. Interestingly, the 15 August slot is a National Holiday and thus enjoys a better business potential than Eid, which is merely a bank holiday.
It will be interesting to see how Akshay's record at the Independence Day Box Office slot influences other filmmakers
-- Edited by Blassy Boben