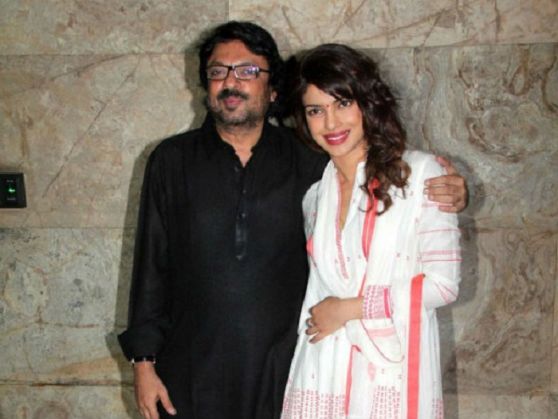 Priyanka Chopra's impressive portrayal of Kashibai in Sanjay Leela Bhansali's Bajirao Mastani is earning her well-deserved praise. In fact she was the director's first and only choice for the role. No wonder then Bhansali and Chopra are in talks for their next venture together.
"We have been speaking about three to four films. However Sanjay Leela Bhansali is yet to decide which one he wants to do next. Once he decides, we might work together again," she said.
Also Read: I am not a small actor, says Priyanka Chopra
Priyanka Chopra will be next seen in Jai Gangaajal, directed by Prakash Jha. It was reported that the Quantico actress will be next seen in a Kalpana Chawla biopic. However, Priyanka explained,
"There are a bunch of films which have been offered to me, but I can't commit right now as to which film I will be doing after Jai Gangaajal. There are very really amazing scripts which I am getting right now but my problem is that I don't have the time to do many films. I am considering around 6 scripts, but I can do only two out of them, because of time constraints. I don't know what I will end up doing as Quantico has been extended to 32 episodes due to its global success."
Also Read: Bajirao Mastani vs Dilwale: 6 things that Priyanka Chopra said before leaving for Quantico
Priyanka Chopra's Jai Gangaajal releases in March 2016.