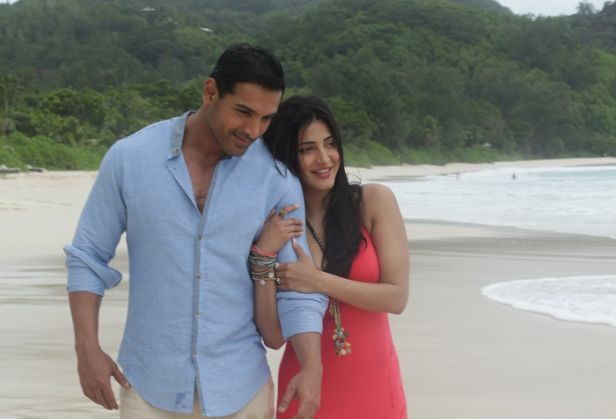 In a surprise move, John Abraham's action film, Rocky Handsome - which releases on 25 March - has been given an 'A - Adults Only' certificate from the censor board.
Though the film does not ride on explicit content - it garnered the adult rating on account of excessive violence. However, John believes that Rocky Handsome's limited audience will not dent the film's Box Office prospects. He said:
Also Read: Rocky Handsome sure to be a hit. John Abraham reveals a few Box Office secrets
"The A Certification will limit our audience as we will get an 18 plus audience coming it. We are surprised with the A Certificate but we respect the decision of censor board but they are going by the rule book".
"I could be a part of herd mentality and say what they are doing is wrong and all those stuff but if anything has to be changed it has to be changed at macro level."
"My film does not have any intimacy or double meaning jokes but my film has violence and I guess violence exists everywhere. We are a little surprised but we are confident that our film is good."
The Nishikant Kamat directorial also stars Shruti Haasan in a pivotal role.