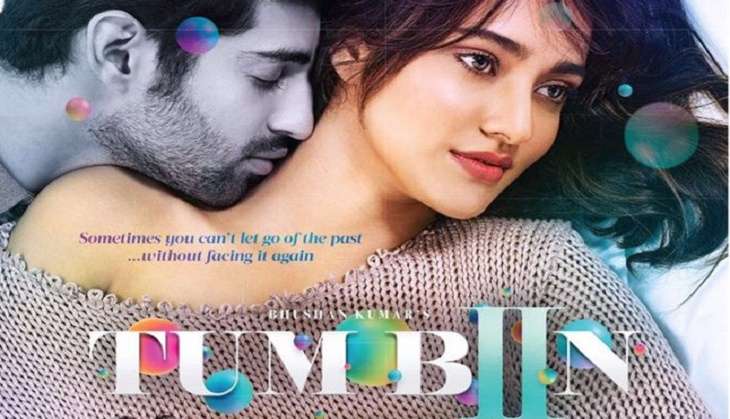 Aditya Seal, the 14-year-old protagonist of Ek Chhotisi Love Story (2002), has now grown up and is playing the lead role in Anubhav Sinha's Tum Bin 2.
What do you expect from your big break as a leading man in Tum Bin 2?
Obviously, I expect a lot. If I had to put it into words then I will say that I just hope that I get a call from Mr. Sanjay Leela Bhansali saying 'You are a part of my next film!'
Why is it that child actors, including you, end up being actors when they grow up?
It was always my plan to become an actor. I took a long break in between to complete my studies in BMM (Bachelors in Mass Media) from Raheja College. Thereafter, I did two acting workshops, went to South Korea and took training in Martial Arts. I thought now is the right time.
In your first film, Ek Chhotisi Love Story, you played a teenager obsessed with an older woman, played by Manisha Koirala. Since that time she has surmounted a major health issue. Have you met her recently?
I see heras a winner. She has had her ups and downs, both in personal and professional lives, but she is very-well respected and has emerged successful. I would love to meet her, but I haven't had the chance. I had a great experience shooting with her. I didn't have many scenes with her but I do remember one memorable moment. For a scene in which my character had slit my wrists, I was lying in bed and she was required to place her hand on my hand. She realised that only her hand would be seen in the shot so she asked the director to give her 15 minutes. I was just lying over there and I went off to sleep. After 15 minutes, when I opened my eyes, the first thing I saw was Manisha ma'am without any makeup and with her hair tied up in a simple ponytail. It was the most beautiful thing I have ever seen ... I can't forget that vision.
While shooting for Tum Bin 2, were you under pressure because you were going to be compared to the original cast?
To be honest, when I signed the film I had not watched Tum Bin (2001). I saw the film a day before our first workshop because I thought Abhinav sir (Sinha, the director) would talk about it. I had no idea how big the film was 15 years back ... it was only after we announced Tum Bin 2 and we started trending all over that I realised, "Arrey, the pressure is enormous." But Abhinav sir handled us well ... he told us there's nothing to worry about.
When the song 'Koi fariyad' was launched, some people said, 'I hope you are as good as Priyanshu Chatterjee, will you be able to live up to that role?' but people have been welcoming also.
Is the sequel a continuation of the original story?
Apart from the essence of the film, we have only retained the names of the characters. The story is different. We have a lot of fun sequences, I still crack up when I think about them.
Do you think today's youth will connect to the soft focus romance of Tum Bin?
I have a feeling they absolutely will. For me, the real romance is through the eyes; when things are unsaid.
Do you have anything else lined up?
I do have a contract with T-Series. But of course I can work outside.
Which is your favourite genre?
I enjoy biopics. I would also love to play a negative role like Shah Rukh's in Baazigar and Darr.
Whose biopic would you like to portray?
Nobody can do justice to it but, if I can, I would play Shah Rukh Khan.
And which role would you like to portray in a remake of a classic of your choice?
Amitabh Bachchan's role in Sholay of course and Aamir Khan's role in Rang De Basanti.
--
Ami Sheth