The first thing the very mention of Bollywood brings to mind is an over-dramatised story on celluloid. Take a simple plot, add a few songs, a few heavy dialogues, some insane action and you have yourself a perfect, big budget Bollywood picture. 
But according to two big Bollywood stars, this particular perception about Bollywood films is definitely changing.
For Bollywood actress-turned-international-sensation, Priyanka Chopra, "this is the right time for entertainment worlds to collide".
Priyanka, who has been juggling her projects in Hollywood, Bollywood and a number of other commitment thinks the time is ripe for people in West to recognise India and its many talented people.
Also read: Will the Box Office success of The Jungle Book bring Hollywood and Bollywood closer together?
The actress also spoke of a change in the global perception of Bollywood films. "I think it's about educating people out there. And I am having very good time discovering how people are discovering Bollywood through me. As they are discovering my work, they are getting to know about my background and where do I belong to professionally. So when they Google my name, they see that I have done so many Hindi films and then google those things," she said. 
"I have had so many people watching my Hindi films on Netflix now. All these are the people who have started liking Hindi films now and have then discovered that Hindi films are not only about stereotypes, like the people expect it to be. And I think through films, there's an amazing cultural exchange that's happening," the Quantico star said.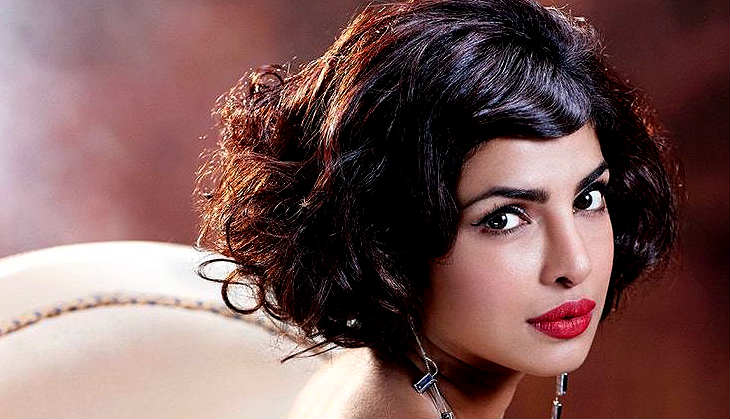 Photo: Hello magazine

For Shah Rukh Khan however, there are certain areas that Indian filmmakers and actors need to improve upon, if they want to put Indian cinema on the global map. The actor, whose recent release Fan is garnering rave reviews from all over, spoke of the need to change people's perspective towards Bollywood films.

"I do think that Hollywood films would take over the Indian market if we don't change our technology and our style of storytelling. The only reason why Indian cinema has gone on so long is because of this culture of superstars who are revered by their fans," he said. 

He also spoke of the importance of honing ones' skills. "Having said that, if you are not able to hone up your technique (of storytelling), it would be difficult to survive. We have some very talented actors, some great producers and some talented technicians, but now that India is exposed to international cinema, we need to pull up our socks. We need to dress up our films in a particular way," he said.