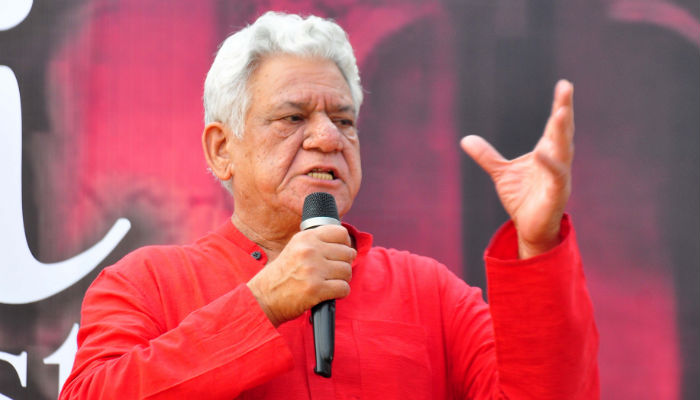 Indian veteran actor Om Puri says he "really enjoyed working" on his first Pakistani film Actor In Law, which has an unusual script.
"It's an unusual script. I loved the script so, I decided to do this film. This is my first Pakistani film. I really enjoyed working on the film. I recently completed my shoot," Om Puri, who had left for Karachi for the film's shooting on December 31 last year and returned on Monday, told IANS.
He also praised the team of Actor In Law, which is directed by Nabeel Qureshi and produced by Fizza Ali Meerza.
"I had a great and talented team and they have shot the film very professionally. It falls in the category of films like 'Bol' and 'Khuda Kay Liye'," he shared.
The actor, who entered the Indian film industry in 1975 with Chor Chor Chhupja, added that he did not find "any kind of animosity" and that the Pakistanis were "extremely kind".
He also said that he was approached for one more Pakistani film, but he didn't have the dates. "Even that's a wonderful story though."
Asked about the recent Pathankot attack, he said:
"Whatever happened in Pathankot was very sad. Even during the press conference, I said 'My request is whoever is behind this, I am requesting them it's not worth it'."
--
IANS