Actor Fawad Khan has a tremendous fan following for his on screen performance and physical attributes, in India. The actor, who debuted in Bollywood opposite Sonam Kapoor in 2015 with Khoobsurat, had already created a fan base for himself with his popular TV shows.
His Pakistani TV shows, Zindagi Gulzar Hai and Humsafar were aired in India and Fawad Afzal Khan rose to instant fame. The actor is now gearing up for the release of his second Bollywood film, Kapoor & Sons, which also features Alia Bhatt and Sidharth Malhotra.
If not for his films and TV shows, Fawad is often seen at various Bollywood events. And one thing that remains common in all his appearances at these events is the presence of his wife, Sadaf.
Also read: Sonam-Fawad, Anushka-Virat, Priyanka-Shahid: Bollywood pairs who rocked TV commercials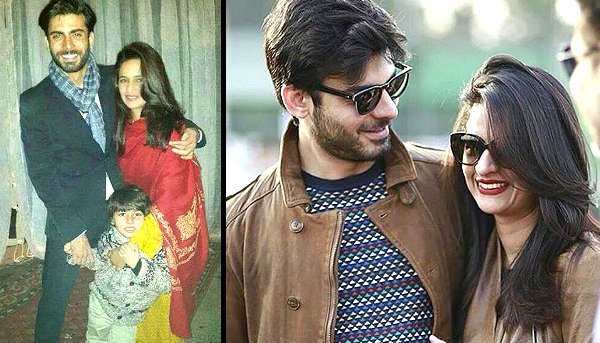 So while you may know a lot about Fawad by now, not much is known about his love story. Fortunately, folks at MissMalini have done that for us. They talked to Fawad about his dreamy love story that started online. Read this:
"I was 17, she was 16. There used to be MIRC at that time, which was Internet Relay Chat. So I 'met' her online. I was the one who was never allowed out of the house - I was allowed maybe once in a month, or something like that. Literally, I was like Rapunzel. (laughs) Not really, but ya - going out with friends and all was something that didn't happen so frequently. So my friends used to tell me, "I know this girl, I know that girl."

And one of my childhood friends knew of Sadaf and I told him that I'm interested in meeting her. Incidentally enough, the person I was going to meet, that I chatted to - was not Sadaf. Turns out the person I fell for was Sadaf, who was different from the person that I chatted to. At that time, it wasn't like I was meeting to date or something; I was just going with the harmless intention of meeting and seeing where things go from there. But then I fell for the other girl, and after that, I remember during A-Levels I met her again during tuition. We hadn't had contact in between for quite some time. And that's when we got into a relationship.
Also read: Kapoor and Sons: Did Karan Johar just liken film promotion to begging?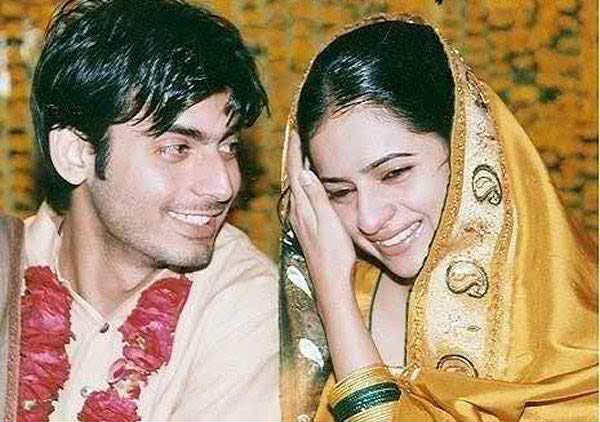 I remember I proposed to her on the phone after 10 days of getting into a relationship with her. I was like, "I've decided that I want to live the rest of my life with you because I think I'm an old-fashioned person and I'm not in for the hanky panky." Those were my exact words! Very cheesy, but I was like, "I really am. Will you marry me?" And you would not believe what her reply was. "Are you mad?!" So I was like, why, what's wrong? She said, "I'm 16, what are you thinking right now? Just live it. Just live life for a while." But for the next three years I kept pestering her, and eventually after 3 or 4 years she finally said yes."
Check out Kapoor & Sons' song featuring Fawad, Sidharth and Alia here: