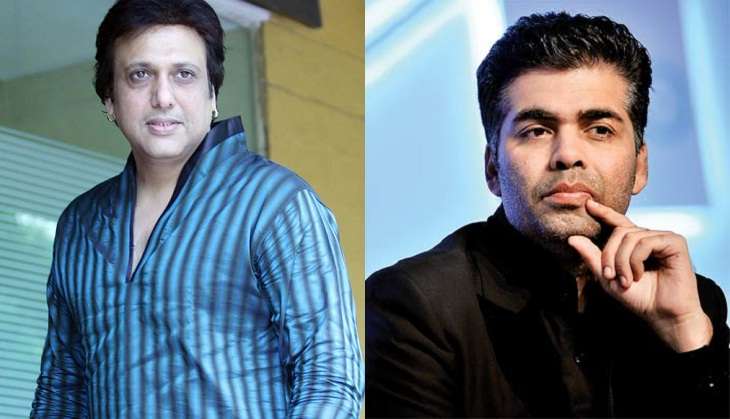 Govinda is one of the very few Bollywood actors who have not made a single appearance on Karan Johar's chat show, Koffee with Karan.
A few months back, Karan Johar revealed that he would love to have the actor on his show as he is a very interesting personality. However, when in a recent interview when Govinda was asked if he would want to go on the show, he said,
"He (Karan) must have said that it would be a matter of national respect for him if he calls Govinda, but he is releasing Varun's (Dhawan) film just a week after my film. He shows that he's very humble and innocent, but woh mujhe David (Dhawan) se zyaada jealous and zyaada khatarnak lagta hai."
The actor who makes a comeback as a hero with his film, Aa Gaya Hero further added that Johar is not kind hearted at all.
"He has never called me in 30 years, he doesn't see actors who are not the part of his group and doesn't even say a hello. He's not that kind-hearted. It's a well-planned and smart move by Karan that he's releasing his film a week after mine. Mujhe woh kabhi seedha nahi lagta hai," said Govinda.
Aa Gaya Hero releases in March 2017.