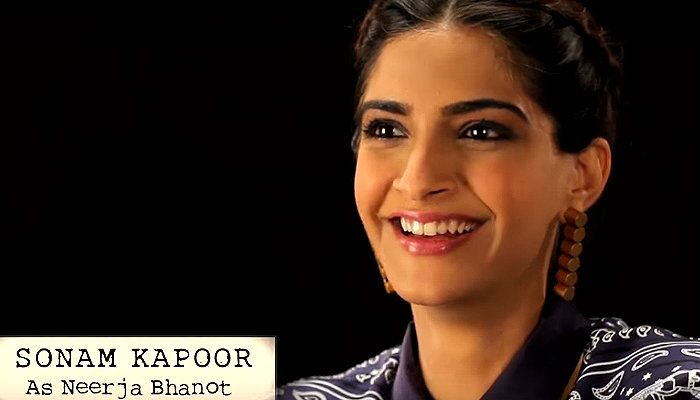 With the release date of Neerja drawing near, the excitement over the film is palpable.
The biopic on Pan Am heroine Neerja Bhanot, is directed by Ram Madvani and features Sonam Kapoor in her first titular role. Her last onscreen outing was with Sooraj Barjatya's Prem Rata Dhan Payo where she played a princess.
Neerja looks promising and has already garnered rave reviews from those who attended a recent special screening of the film in Mumbai.
Here are 5 reasons why Neerja is set to be one of the most exciting Bollywood releases of 2016:
1. It is based on Indian air-hostess Neerja Bhanot who sacrificed her life to save passengers from terrorists on board the hijacked Pan Am Flight 73 on 5 September 1986. Movies based on women are few and far apart in Bollywood but are often well received.
2. Neerja Bhanot is the youngest recipient of the Ashoka Chakra, India's top bravery honour. Despite this and other accolades, her story is not well known. Neerja, the film, is an effort to introduce audiences to the brave air-hostess and to inspire people with her story.
3. Neerja - which features Shabana Azmi and Shekhar Ravijani - is a patriotic film but with a unique essence. The film will strive to instill a sense of patriotism without depicting actual cross-border conflict or exaggerated violence.
4. Neerja is just not just the story of the Pan Am heroine but is a close look at the relationship between a mother and her daughter. Director Ram Madhvani has said stressed that the film is about human emotions.
5. Sonam is known to play glamorous characters and this role will help establish her as a versatile actress. What's more, according to reports, Sonam Kapoor was the director's first and only choice for Neerja. High praise indeed!
Neerja will release on 19 February and will clash at the Box Office with Manish Pauls' Tere Bin Laden: Dead Or Alive.