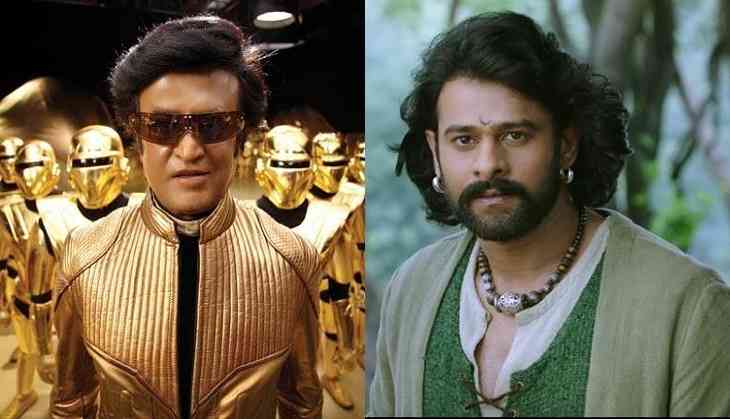 The year 2017 will witness the release of probably two of the biggest films i.e. 2.0 and Baahubali: The Conclusion, made in the history of Indian Cinema:.
While SS Rajamouli's Baahubali 2 is touted to be made on a humongous budget of over Rs 250 crore, director Shankar has taken 2.0 to the next level by mounting it on a budget of Rs 350 crore thus being the costliest ever film.
Both the film-makers i.e. Shankar and SS Rajamouli have a credible filmography and the two films are keenly anticipated by audiences and critics alike. While Baahubali 2 will finally stop the speculations around the lead character's death, 2.0 might redefine the sci-fi film genre in India.
Our sources reveal that apart from the visual effects, both the films have a lot to offer in terms of content. The Shankar directorial is essentially a modern day rendition of Ramayana wherein Akshay Kumar plays the evil character and Rajinikanth will be seen as the protagonist. On the other hand, Baahubali 2 rides majorly on the basic human emotions shared by the principal characters of the film.
An interesting point to note here is the fact that both films come from the South Indian film industry which reflects on the kind of vision directors have to take their cinema forward.
The two films will hit the screens in Hindi, Tamil, Telugu and Malayalam and the trade pundits are expecting both the films to set new benchmarks in terms of box office collection in across the globe.
Which film are you looking forward to the most?