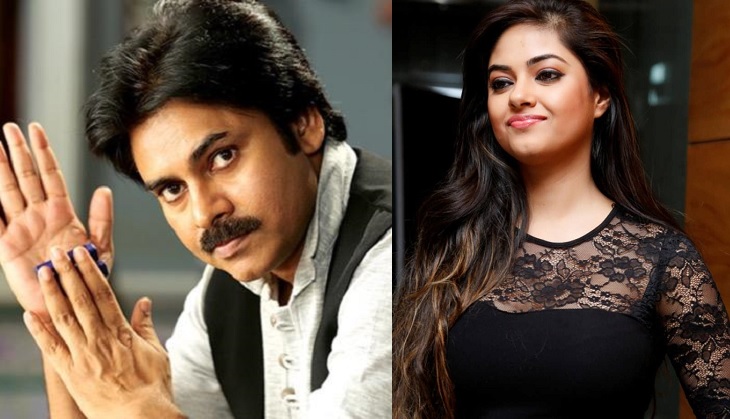 Actress Meera Chopra is currently gearing up for the release of her second Bollywood film, 1920: London opposite Sharman Joshi.
In an interview with Catch, the actress opened up about what it was like to work with Telugu superstar Pawan Kalyan in Bangaram. While much has been said about the kind of adulation that film stars enjoy in the Telugu film industry, Meera said that Pawan Kalyan's presence often led to stampedes in public places.
"I have not worked with a Bollywood superstar like Shah Rukh Khan or Salman Khan yet, so I can't comment on what kind of fan following do they have, but I can talk about Pawan Kalyan for sure," the actress said.
Also Read: Hate Story 3, 1920: London, Tom, Dick & Harry: Sharman Joshi finally reveals why he's experimenting with genres
"With Pawan Kalyan, you can't work in Andhra Pradesh as that would result in a stampede. It was our director's call to shoot for the film at a small village in Tamil Nadu. For some reason, everybody came to know that Pawan Kalyan is here to shoot for a film," Meera said.
"We were staying at a guest house as there were no hotels and suddenly I saw a crowd of around 10,000 people outside the guest house and Pawan Kalyan could not even step out for 2 days. The shooting got cancelled so many times, and it was my first experience of working in such a film. So of course I experienced the crazy stardom and how fans treat actors like a god," she said.
Speaking about her upcoming horror flick, 1920: London, Meera said she signed up for the film because she loves the genre.
"There were a lot of reasons for me to sign 1920: London. I had a very good role and I love the horror genre. I think 1920 is a very big franchise in India and there was absolutely no reason for me to reject the film," she said.
1920: London is set to release on 6 May 2016.