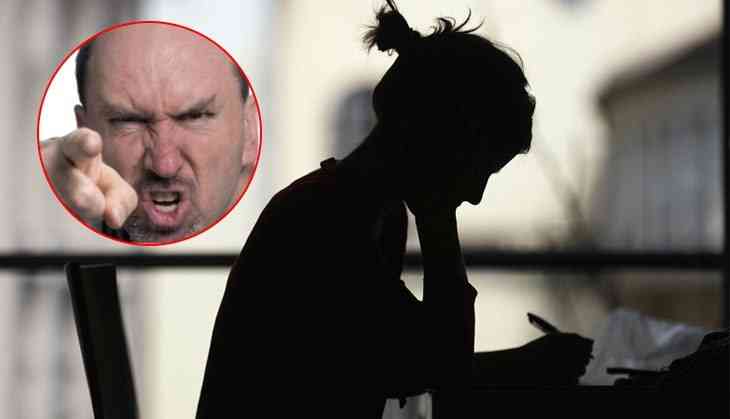 A schoolgirl in China will not be able to skip studying at home anymore after her father trained the family's pet dog to supervise homework sessions. A video of the four-legged tutor has now gone viral and netizens are highly impressed by the dog's training.
It would be a really tough task for a schoolgirl as she can't miss her study session at her home in her father's absence. Because her father has trained their pet dog who will be on guard her every time.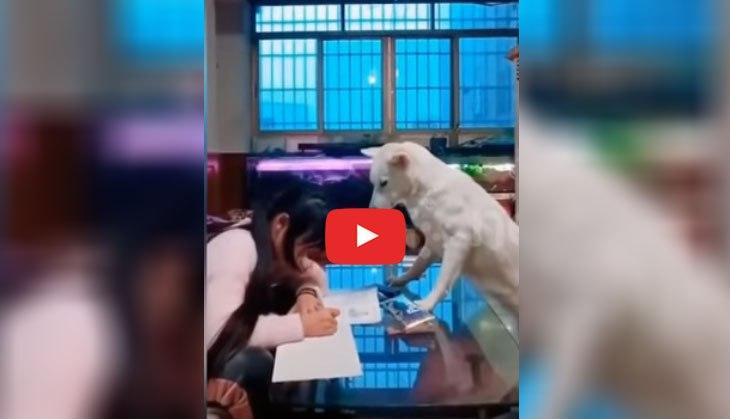 A video is doing round on social media from China, in which a girl can be seen studying in front of her dog who has become a tutor for her.
The video has made netizens so impressed that they can't stop themselves sharing the video.
The dog named Fantuan has received good training that he has become the tutor and supervise the girl in her father's absence.
In the video, Fantuan can be seen standing on his front legs on the study table and daughter, Xinya was studying with focus.
See Video:
"I trained it to guard food against the cat when it was young. Then one day, I found my daughter was naughty when she was doing her homework. I came up with an idea to let Fantuan watch over its sister, supervise her to do her homework," said Xu Liang.
As per the video caption, the father trained his dog as his daughter used to play smartphone during homework time.

After getting irritated with her bad habit, father decided to take the held of canine as a tutor, which really worked for him.
Now, Xinya completes her homework on time in the supervision of Fantuan.

Also, Xinya is happy while doing study as she gets a company and she also doesn't get bored while completing her homework.
We must say that dog is a 'faithful animal than humans'.
What do you think? Comment..
Also read: Video: Watch how a school principal greets her students before morning classes; her gesture will make your day!