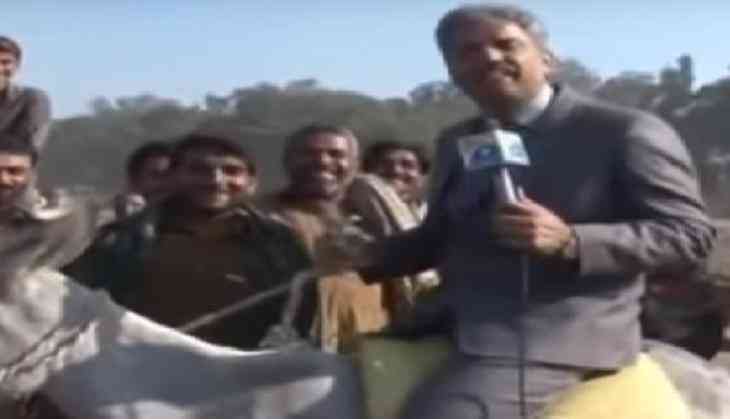 Pakistani reporters are well known for their blunders, earlier, reporter Chand Nawab had gone viral on social media for his hilarious reporting blunder on camera. Now, another video of a Pakistani reporter is being widely surfaced on social media and that is giving people a laugh out loud laughter.
Pakistan's journalist Amin Hafeez has taken social media by storm with his reportage on animal trade. Well, unfortunately the video ended up something wierd and hilarous.
During one of his reports on the increasing population of donkeys in Karachi when Hafeez decided to ride a donkey while report live for a news piece.
However, a hard luck for Hafeez, the animal did not like the fact that a grown man was sitting on its back and started jerking wildly and he was throne off him.
Donkey business flourishing in Lahore and look at the way my old Freind Amin Hafeez reporting donkey business by risking his life pic.twitter.com/FHYuQrYOqP

— Hamid Mir (@HamidMirPAK) December 19, 2018
And here it happend that much to the amusement of the crowd, journalist Hafeez fell off the donkey in the middle of the live report. After, it happens always in Pakistan. Just like reporter Chand Nawab, Hafeez has made a name for himself in Pakistan for his unique and funny reporting skills.
Also read: Hilarious! A blonde woman tried to fill petrol in her electric car; her video will make you burst into laughter