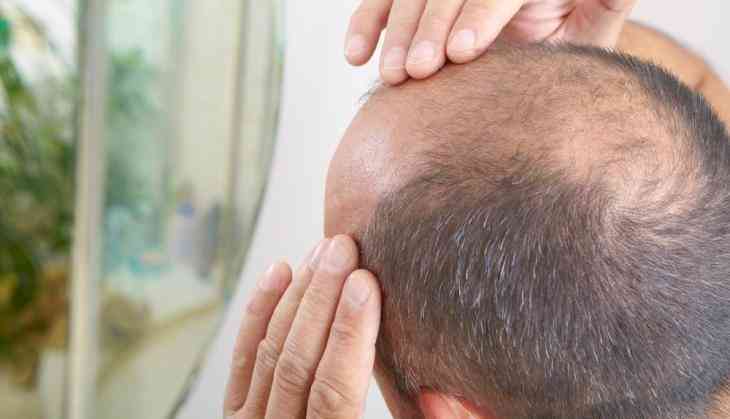 A video of Pakistani anchor is doing the round on the social media platform which made everyone to laugh out loud.
In the viral video, a hilarious conversation was recorded between a Pak anchor and a caller.
The video was from the morning show on Pakistan's Hum News. There was a short segment of the show which took the attention of netizens.
In that segment, a male and female anchor was discussing the hair loss problem and how it becomes a common problem in other countries too. In the show, both anchors were discussing the reasons for hair loss.
In the video, the anchors received a call from a caller named Humayun from Karachi and he told his story about hair loss at the age of 23.
After listening to caller's problems, anchor Ovais Manglawala asked him, "Toh abhi kinte baal bache honge apke sar par".
What caller replied is the reason why the video went viral on social media.
The caller replied, "Abhi sir jo aap ki condition hai, wohi meri condition hai".
Check out the video of the segment:
If you are having a bad day... pic.twitter.com/zslNHFtFpY

— Azhar (@MashwaniAzhar) April 24, 2019

Well, no video can be spared by social media users. The same thing happened with viral video too. Netizens can't hold their laughter after watching the conversation between the anchor and the caller.

Check out some hilarious reactions of Twitterati:
OMG!!!😂😂😂😂😂😂😂

— Fatima Usman (@FatimaAUsman) April 24, 2019
This is hillarious 😂😂😂😂

— 𝕵𝖆𝖘𝖘𝖎𝖒 (@Jaxxim3) April 24, 2019
@Shiffa_ZY banda hansi e control kr leta ha 😂😂😂😋😋😋😋😋😂

— Ali Usman 🇵🇰 (@AliUsman_Isk) April 24, 2019
Posting Jawab e Shikwa 🤪 @Shiffa_ZY pic.twitter.com/PPKsomDyu6

— Azhar (@MashwaniAzhar) April 24, 2019
This clip literally made my day 😅😂🤣

— Asif Pasha (@Asif_Pasha_) April 24, 2019
Isn't a funny video? Comment...
Also read: STRANGE! Woman wakes up from coma after 27 years; what she calls first will make you emotional!