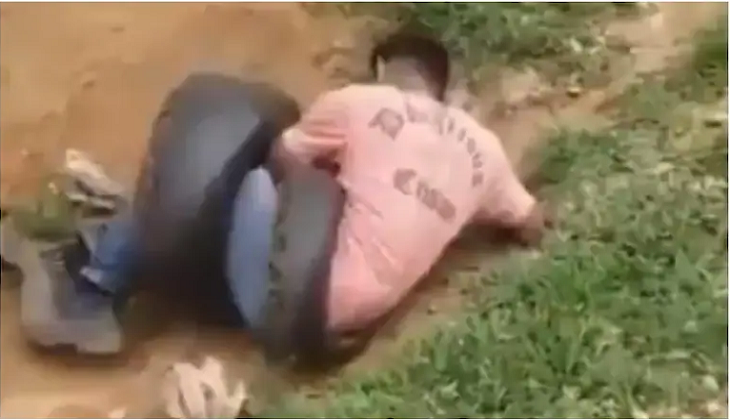 Internet is full of eerie things and one such video we have brought for you. In the viral video, a man can be seen struggling for his life as a huge snake coiled itself around his legs.

The clip was shared by a Twitter user named Marie Pechova. The 29-second video has left netizens in shock.

In the video, the man trying hard to escape himself from the snake which coiled around his legs. The other people approached the spot to rescue the man. A passerby made efforts to save the man from the snake but the video ends abruptly.

Also Read: Woman rescues cobra while wearing saree; netizens call her 'rockstar'

The video was shared with a caption, "What to day?!! Big snake wants to have this man for dinner."

No data to display.

Netizens left surprised after watching the spine-chilling video.

Check out how netizens react:
😱😱😱

— alejandra (@alapez) December 15, 2020
The power of that pressure 😵

— Christopher Ramírez ⛪🍷🕊🎄 (@Christo27341164) December 15, 2020
Omg shudders

— Motormouth 2 (@maryrhoton) December 15, 2020
The video has been widely circulated on social media and collected several views, likes, and retweets.
Also Read: Bizarre! Man wears snake as face mask while travelling in bus; video goes viral