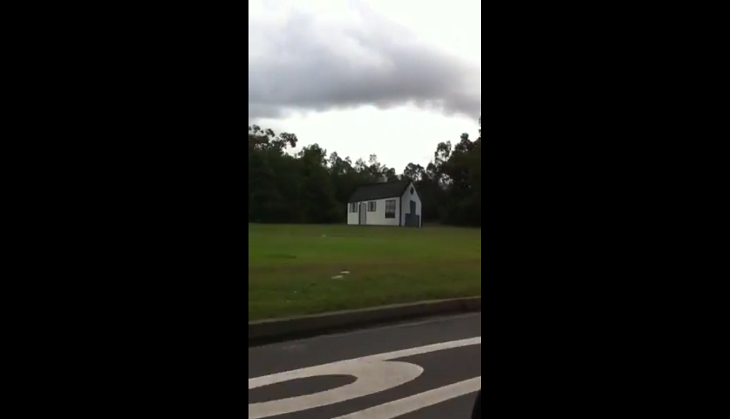 Internet is full of bizarre and mind-blowing things that left our eyes wide open. For your daily dose, we have brought one such optical illusion house that will not only left you stunned but also will make you scratch your head.
The video was posted by a woman on TikTok and captioned it as, "This spinning optical illusion house always trips me out."
According to mirror.co.uk reports, the house is located near Bankstown Airport in Australia.
The creepy optical illusion house was recorded by a TikTok user @hazelann820 from the passenger seat of a car.
When she reached near the house, it appears to rotate.
After the video surfaced on the Internet, it went viral and has been viewed 1.6 million times on social media.
Since posting the video, it has garnered over 245,000 likes and 1,400 comments from stunned viewers.
One of the users wrote, "I would simply crash every time."
One person said: "Yes! gets me every time too. So crazy and whoever designed it/ made it [is] sooo clever!"
"I bet it causes a few good accidents a year," a user commented.
The house was created by Australian artist Regina Walters. The creative house is known as 'Camofleur' or as the 'iconic spinny house' in the city.
The concept of the house was derived from the work of several artists from the Sydney Camouflage Group who used experimental camouflage design techniques and methods to disguise, decoy, and deceive the attackers, according to the @hiddensydney account on Instagram.
Also Read: Believe it or not! This optical illusion image will blow your fuse! See the viral pic