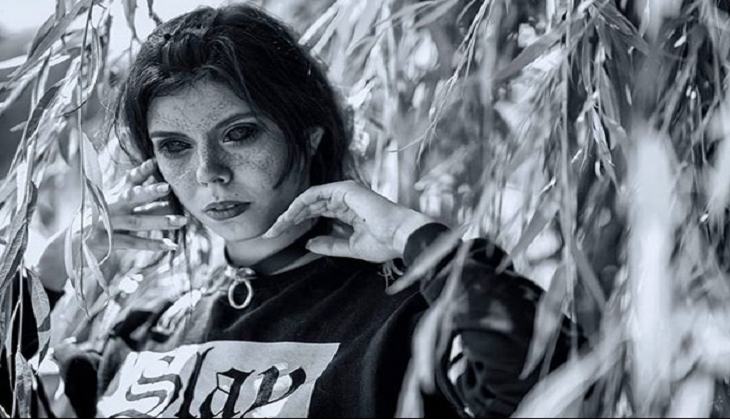 Getting inked your favorite tattoo is one of the happiest things for tattoos lover. But, if it goes wrong one could face a lot of problems. A shocking case came to light from Poland where a model from Wroclaw lost her vision because of her tattoo.
Yes, you read right! A 25-year-old model identified as Aleksandra Sadowska has recently got her eyes tattooed black as she wanted to look like rap artist Popek.
Eyeball tattoos are also known as scleral tattoos. Sadowska also has undergone the procedure of inking her eyes to the white part of the eye. But, her tattoo went wrong when the tattoo artist injected black ink to Aleksandra's eyes.
According to the media reports, it was the desire of Aleksandra that she wants to look like Popek who also got her eyes inked. Hence, she went to a tattoo artist named Piotr.
Reportedly, the artist used body ink for tattooing the eyeball of Aleksandra. After inking tattoo, Aleksandra was started experiencing pain in her eyes.
When she asked Piotr about the pain, he said that it was normal and could be treated by taking painkillers.
However, an investigation revealed that it was a goof-up done by the Piotr who damaged the eyes of the model. The artist used body ink which should not come in contact with eyes.
While some media reports also claimed that the artist didn't have the necessary skills to perform such a sensitive procedure.
Because of this mistake by tattoo artist, the model suffered complete blindness in one eye and might lose her eyesight completely. To restore her eyesight, the model had to undergo three procedures, the Daily Mail reported. According to the doctors treating Aleksandra, the ink has reached the eye's soft tissues and there is no hope that she could regain her sight.
After going through the Instagram profile of Aleksandra it seems like she also wants to look like a cat as her looks are quite similar to her pet.
On the other hand, the model is feeling scared as doctors have given her no hope of regaining her vision. She said: "The damage is too deep and extensive. I'm afraid I will be completely blind. I will not lock myself in the basement and get depressed. I have sadness behind me, but I live on."
Also Read: OMG! Stripper falls from 20-feet high pole while performing dance in club; video goes viral