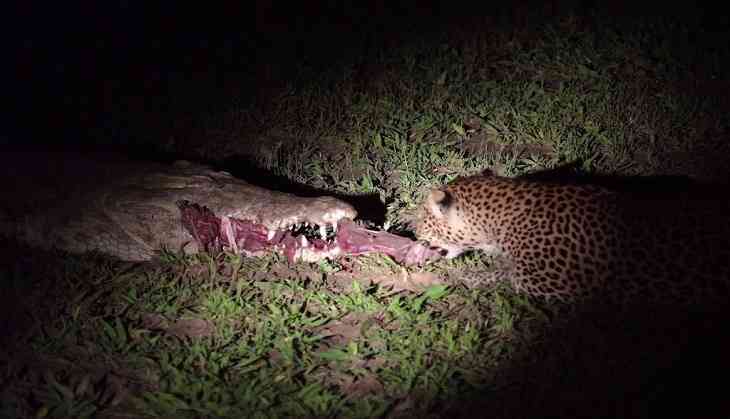 Animals often caught on camera doing some unusual things that turn out to be entertainment for humans while sometimes it gives goosebumps. One such video has surfaced online which has left netizens to go heebie-jeebies.
The video shared by Wildlife filmmaker Nicole shows a leopard trying to snatch a lump of raw meat from the mouth of a crocodile, reports NY Post. The footage filmed at South Luangwa National Park in Zambia, the big cat can be approaching the crocodile, who was snoozing with meat held in its mouth.
The leopard successfully snatched away a piece of meat from its mouth. Soon, the crocodile realized and opened its eyes and then swiftly ran away from the reptile.
The video was shot by Nicole near a river at Mfuwe Lodge. She also shared her experience after witnessing the spine-chilling moment and told media, "The leopard is really getting inside the crocodile's mouth but he's very careful. The croc is awake and he slyly opens his eyes. It shows how brutal nature is and how they can all fend for themselves."
"I was a bit scared for the leopard, but that's nature – they know what they're doing," she added, reports Daily Mail.
See video:
What's your reaction after seeing the video?
Also Read: Bizarre challenge for netizens! Can you find lizard hiding in this viral photo? Spot now