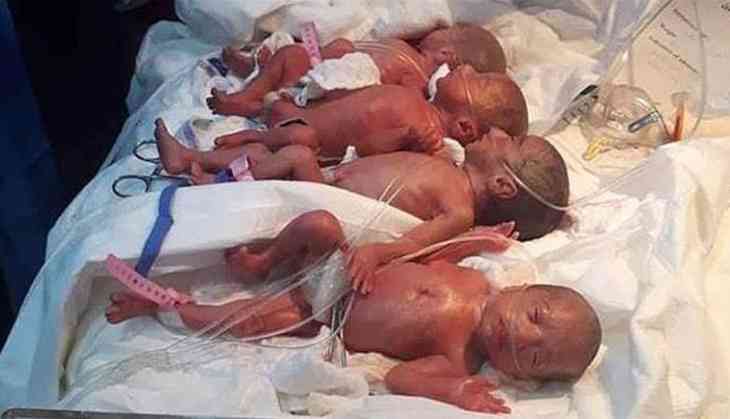 In a rarest of the rare case in medical history, a woman recently gave birth to seven babies-- six girls and one boy at a hospital in the Diyali Province of eastern Iraq. This natural birth is now said to be the first septuplet birth in the country.
According to a report in TimesNow, the mother and the children are in 'perfect condition' after the delivery and images taken shortly after the birth have now gone viral on the internet.
Talking to reporters, Firas Al Izzawi, a health department spokesperson said that it was a natural birth and the 25-year-old mother was 'perfectly healthy' after delivering seven babies in a day.
Youssef Fadl, father of the newborn babies said he and his wife had no plans to expand their family, but now they must look after ten children, reported Daily Mail.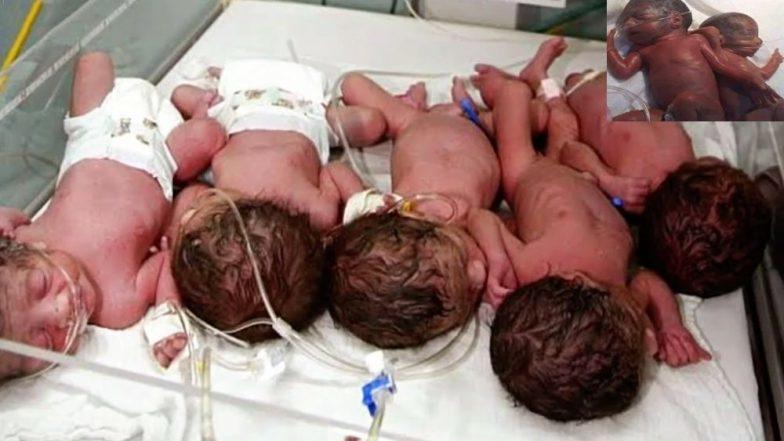 Last year, a woman gave birth to sextuplets – three girls and three boys – at the Sait George University Hospital in Lebanon. Sian Williams and Aaron Palfrey beat all odds to give birth to identical triplets.
"I was excited to be having one baby, but in the scan, the doctor picked up two heartbeats and then the third one. One little egg had created three miracles. The doctors told us they were identical and the odds of that happening without fertility drugs was one in 200 million," Sian was quoted by Lad Bible.
"We were completely speechless and stunned. At our 15-week scan we found out we were expecting three girls," he added.
Also read: Medical miracle: Unborn baby removed from mother's womb for surgery in UK, then put back; reason will give you goosebumps