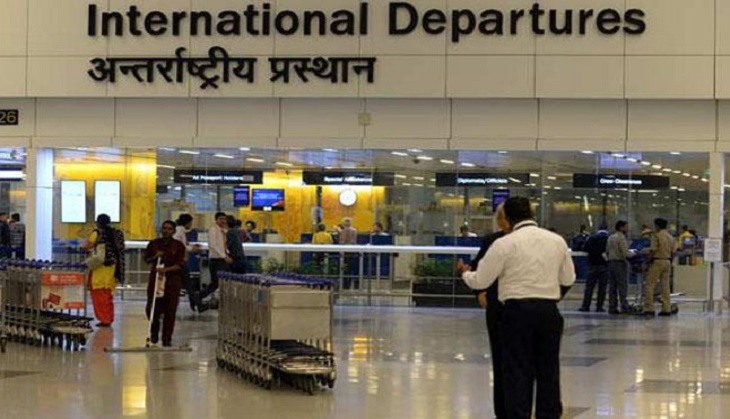 A newly-married man got the shock of his life at the Indira Gandhi International (IGI) Airport after his wife disappeared from the washroom.
According to a Pradesh18 report, the couple was returning from their honeymoon when they landed in Delhi to board a flight to Lucknow.
At the airport, the woman, Anisha, handed her phone and purse to her husband, Sarvesh, saying she would be back from the washroom in a minute. However, she didn't come back.
The CCTV footage at IGI Airport shows the woman, wearing a blue saree, enter the washroom. Later, a burqa-clad woman was seen coming out, leaving the terminal and walking up to the VIP parking where a man met her.
When the CCTV footage was shown to the man, he asserted that the burqa-clad woman's body structure and gait resembled his wife's.
Earlier, after Anisha did not come out for half-an-hour, Sarvesh approached a woman with his wife's picture and asked her to check if she was all right in the washroom.
The woman returned and said Anisha wasn't in the washroom. The incident has left officers puzzled. The IGI police was informed but Sarvesh did not lodge an official complaint at the police station.