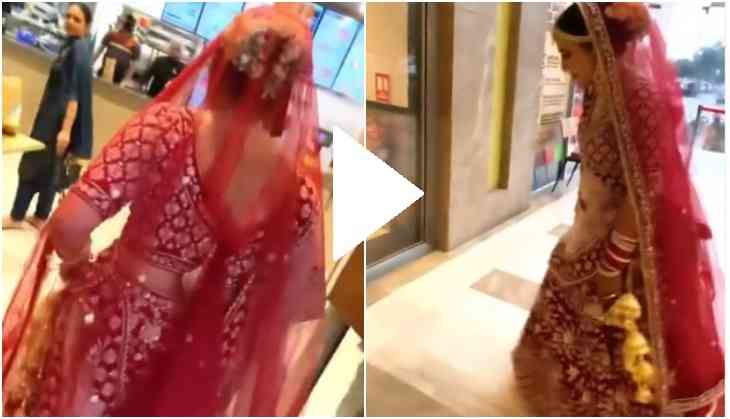 Bride goes to restaurant to eat burger
The Internet has been filled with bizarre wedding videos which have left us stunned and made us laugh wholeheartedly. On the wedding day, the bride and groom have to do a lot of preparation to look perfect. Especially, the bride takes a lot of time to get ready as she has to shine on her D-day.
Many brides are introverts who don't want to reveal their feelings in front of others while some brides are expressive who enjoyed their wedding with full swag. This time, we have found one video of a bride who left her wedding to eat her favorite fast food. Can you guess what she ate?
Well, she was craving a burger.
The video was shared on an Instagram page named witty_wedding with a caption, "When Burger is life"
Also Read: Bride and groom dance on Emraan Hashmi's film song will make you fall in love!
In the video, the bride dressed in her wedding attire can be seen entering the Burger King on her wedding day.
See video:

The video proves that how much she loved burgers or she was hungry that she couldn't stop herself until the wedding.
The clip has gone viral on social media and it has been viewed over 63,000 times on Instagram.
Many users relate themselves with the bride. One of the users commented, "yeh meri halat hogi"
"I can actually see our future image," another wrote.
What's your feeling after watching this bride's video? Tell your opinion in the comment box.
Also Read: Bride faints during wedding ceremony; what groom does next will shock you a lot!