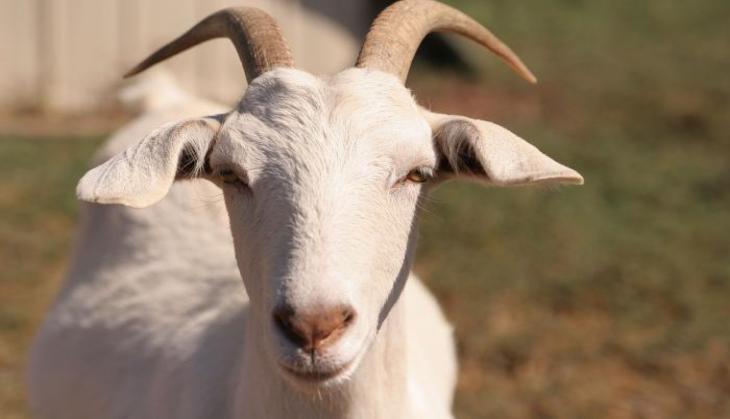 In a bizarre incident, a goat was arrested by the Koriya police of Chhattisgarh for destroying the 'beauty' of the city magistrate's lawn.
According to the police, the goat had been grazing at the magistrate's lawn for the last three to four days and destroyed his garden. The magistrate went to the nearest police station and complained about the incident.
On the directives of the magistrate, the police lodged an FIR against the goat and its owner Abdul Hasan alias Ganpat.
On Monday, Ganpat was arrested and a case has been registered under section 427 and 447 of the IPC.
"On the basis of the complaint filed by the magistrate, an FIR has been lodged against the goat and his owner," said Rajendra Srivastava, SI, Janakpur police station.
During the interrogation, Ganpat professed ignorance about the issue. However, the police insisted that Ganpat's goat destroyed the beauty of the magistrate's lawn.
Interestingly, Ganpat and his goat will now appear in court. They will be produced in the same courtroom where the complainant magistrate sits.