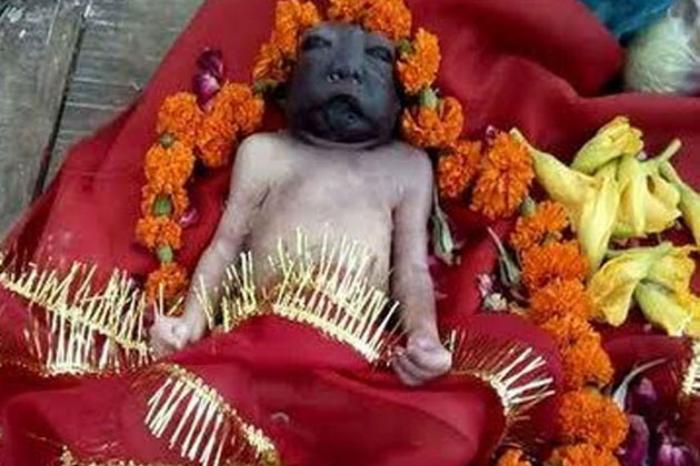 In a bizarre case of superstition in Uttar Pradesh, a deceased newborn with a strange combination of a dark coloured face and a fair body is being hailed as an avatar of goddess Kali. Hundreds of villagers visited the deceased with folding hands and touched her feet.
The newborn girl, born with birth defects, died within half an hour of her birth.
As hundreds thronged the deceased's house to witness what they called a miracle, she could not be burried. The night passed with villagers offering prayers and showering money to the tune of Rs 10,000. Bhajan kirtan is still underway in the household.
The burial has also been stalled due to both sets of the deceased's grandparents insisting that the burial be performed in their respective village.