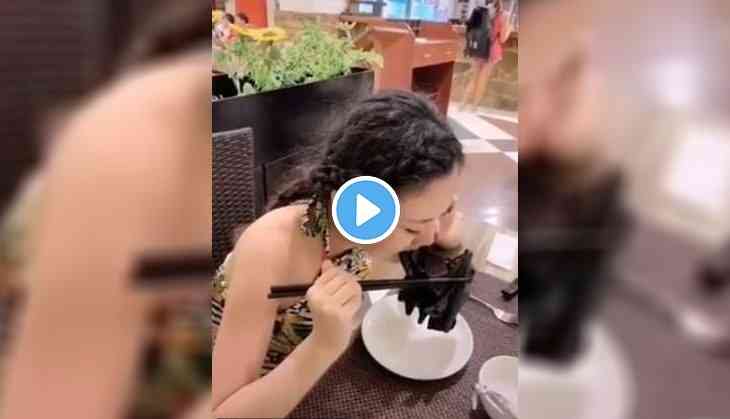 Chinese woman eating bat soup
China is currently facing a major outbreak due to the Coronavirus which has killed at least 41 people in Wuhan and more than 1000 people have been affected due to the deadly virus. The symptoms of the virus are similar to Severe Acute Respiratory Syndrome (SARS), which claimed 744 lives in China and Hong Kong in 2002-2003.
Because of the virus, the transport facility in Wuhan which has 11 million of the population has been shut.
The World Health Organisation (WHO) has acknowledged the virus and alarmed emergency in China. However, the impact of the virus also spotted in India (Kerala and Mumbai).
The reports have claimed that coronavirus is transmitted to humans from snakes. People who suffered from the virus will cause pneumonia.
Some reports suggested that snakes have contracted the virus from bats in a seafood market where both the species sold before January 1.
The World Health Organisation (WHO) has acknowledged the virus as in emergency in China but said it has not yet constituted a 'global health emergency'.
Despite the epidemic state in the country, many people are still consuming flying mammals.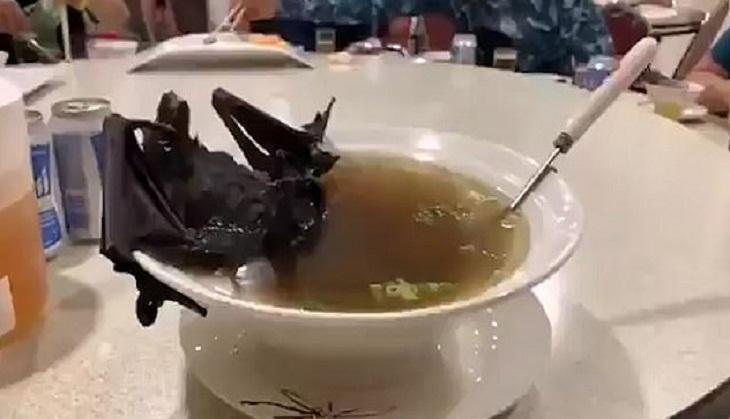 A perturbing video has surfaced the internet in which a Chinese woman can be seen eating a whole bat at a restaurant.
In the unsettling video, a man also said a woman in Mandarin to eat the meat and not the skin. In the video bat can seen on the large pot of soup.
Netizens left flustered and nervy after seeing the video.
Check out the bizarre video:
Meanwhile, in the wake of the outbreak, the Indian Embassy in Beijing has issued an advisory to travellers from China to India.
Also Read: China coronavirus spreading: Symptoms, steps to reduce chances of catching infection