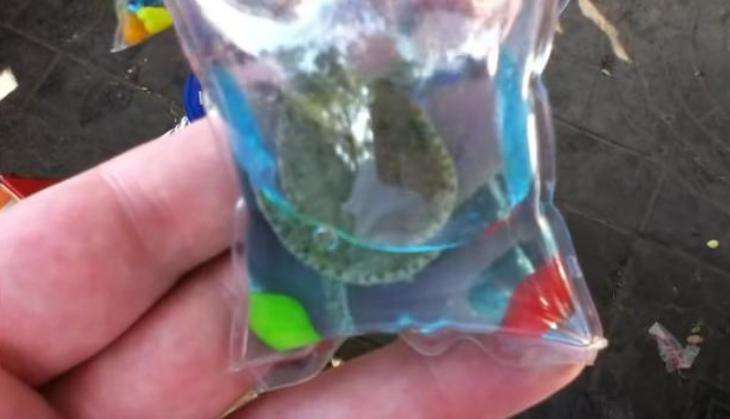 China is selling unusual souvenirs in the form of key chains containing trapped animals.
According to reports, vendors in China are selling key chains with live animals sealed in plastic pouches: small plastic bubbles containing trapped frogs, fish, salamanders, and turtles.
The helpless little animals are sealed inside pouches containing brightly colored liquid usually along with beads and other decorations.
The liquid supposedly contains crystallised oxygen and nutrients that are just enough to keep the creatures alive for just a few days.
Animal activists have condemned the practice and called the key chains extremely cruel for forcing animals to suffocate and die when the oxygen levels drop.
According to CNN, quite a few owners of these key chains keep the animals as pets on the expiry of the key chain composition. It has been said that there are potential human health risks associated with being in close contact with animals such as turtles as they frequently carry salmonella bacteria.
Activists have termed it psychological cruelty as it forces a helpless animal to be stuck in a living grave.
Unfortunately, it's not the first time animals have been parts of strange fashion trends. In South America, live beetles are covered in gems and worn as brooches.