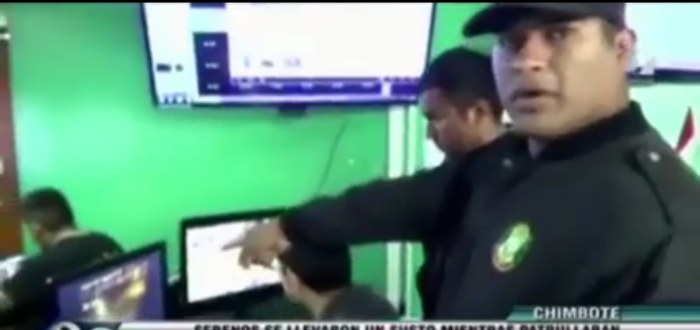 In a bizarre incident, two security guards have claimed to have experienced a supernatural spectacle on the streets of Chimbote, Peru.
The guards, Ysminio Cabanillas and Jean Caceda Torres, were on night patrol duty when they reportedly spotted a white figure.
The guards claim they saw an eyeless, white figure of a woman slowly floating across the street.

The guards were so spooked that they ran away from the scene. They later appeared on a TV news channel to share their experience.

According to a report in the Mirror, there has been an increase in reports of people claiming to have seen ghosts on the streets of Peru.

The grainy video footage shows a shadowy figure which stays on the screen momentarily before vanishing.