Looking for an adventurous trip with your friends or family. We have found some places for you that will not only make your outing more interesting. If you have an interest in Science and thinking that you have deep knowledge about it then we have found 5 places which are challenging Science.
However, travelers have a plethora of options of an adventurous trip but these places will give them goosebumps for sure.
You all have heard and read about gravitational force and its effects.
Newton was the man behind the gravitational force. It is being said gravity holds us and everything on the surface of the earth and draws towards the center of the Earth.
But, there are places on the Earth where gravity doesn't work. Yes, you read right!
Don't believe us?
Have a look at these 5 bizarre places in the world:
1. Mystery Spot, Santa Cruz California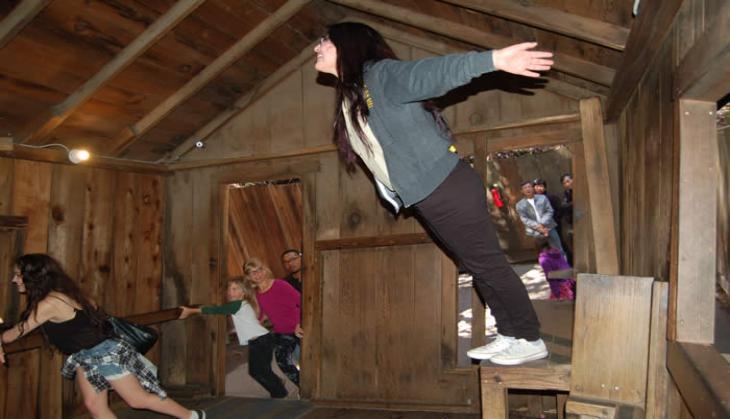 It was found in 1939 by a group of surveyors and the place was opened for public by George Prather in 1940. Reports said that there is some irregularity have been noticed in the magnetic field here. Interestingly, this magnetic irregularity is also seen in 150 square feet of the circular area which is popularly called as Mystery spot.
2. Hoover dam, Nevada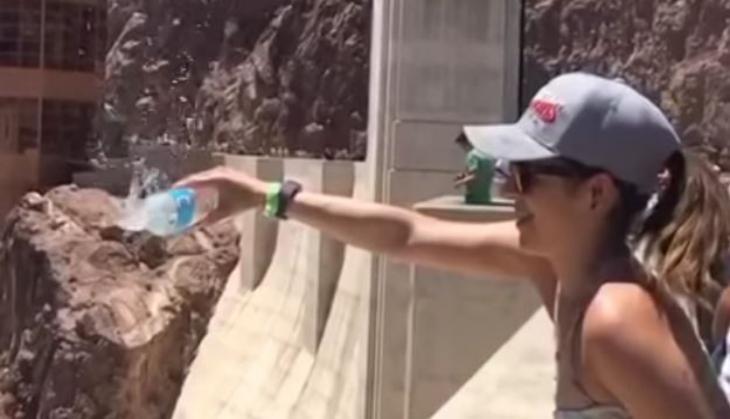 The dam was also known as Boulder dam till 1947 and it was built on the border on two American states- Nevada and Arizona. The arch-shaped dam, constructed on the Black Canyon of the Colorado River. It is 726.4 feet tall. To test the gravity here, one has to dropped the water from their bottle in the dam, then magic will be witnessed by them, i.e. water will not in a downward direction as it will flow in an upward direction.
3. Reverse waterfall in India: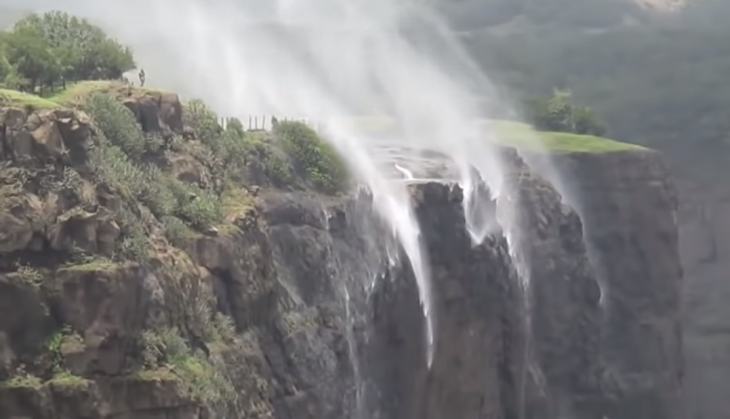 If you want to see the effect of zero gravity in India then you can visit Naneghat which is 3 hrs far from Mumbai. While it close to Junnar, Pune. The reverse waterfall will make you surprise as the water is flowing in the upward direction due to the strong wind forces.
4. The golden rock, Myanmar: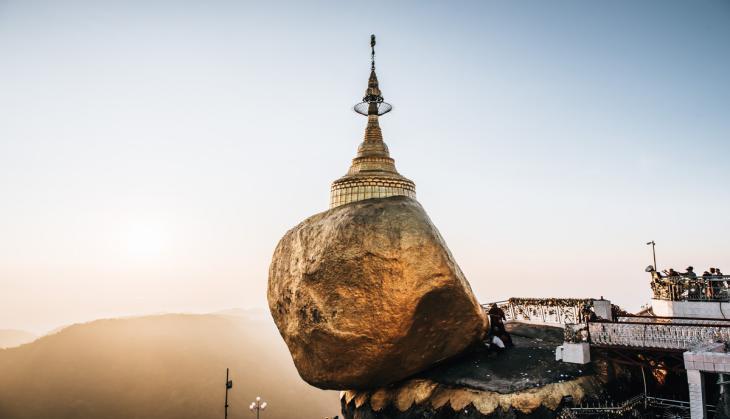 After looking at this rock, one would get scared that it can fall anytime but it has been like this for over 2500 years. As per the belief, people thinks that this rock has Buddha's hair due to which it can't move but women can move it. That's why women are not allowed to go near the rock.
5. Reverse waterfall in England: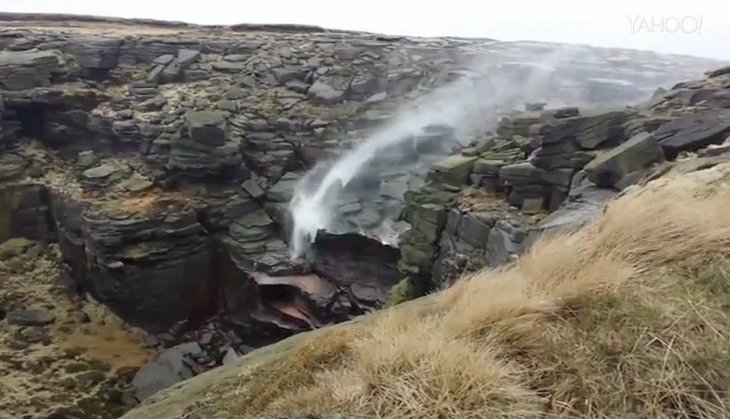 Another waterfall which challengesgravitational force. It is near Hayfield in Derbyshire Peak District. It is seen that the river Kinder flows downward to a certain point and then it starts flowing upwards.
Also Read: Crying over onion price rise? These hilarious memes will match your feelings!