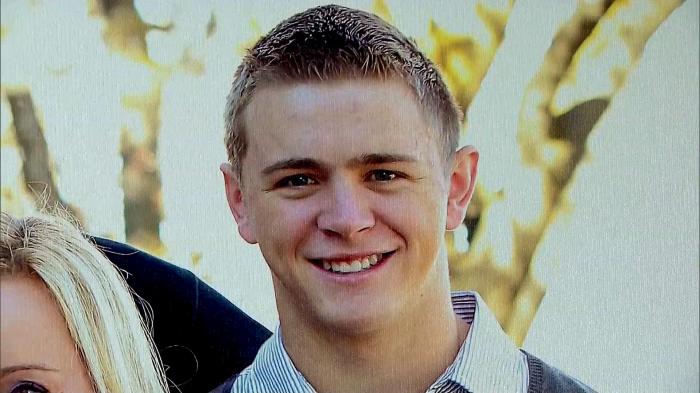 Elder Mason Wells, a 19-year-old Mormon missionary from Utah has cheated death multiple times, in all of three years.
Wells, along with two other missionaries -- Elder Richard Norby, 66, and Elder Joseph Empey, 20 -- had gone to drop a fellow missionary at the Brussels Airport on 22 March when they heard the explosion. While all three of them have suffered injuries, they survived the blasts.
"He had only been in Brussels for six weeks," Wells' worried mother Kymberley Wells told NBC News. He is currently undergoing an operation on his foot, which was injured due to the explosion.
Her worry is valid, given that this would be the third time Wells was present as the site of a terrorist attack, and miraculously made it out again.
Kymberley ran at the Boston marathon on that fateful day in 2013 when two Chechen immigrant brothers set-off bombs that killed three and wounded many. Wells was present there to cheer her on.
He was shockingly also present in Paris on the night of the terror attacks in November 2015.
While Wells' luck at cheating death is rather amazing, what's more amazing is that he is not the first person to have survived multiple terror attacks.
Hiroshima to Nagasaki
The most famous of all survivor stories is probably Tsutomu Yamaguchi's -- the man who survived both Hiroshima and Nagasaki bombings.
When the first bomb was dropped, Yamaguchi was temporarily blinded and suffered multiple burn injuries. He fled Hiroshima, where over 80,000 were killed instantly and many more were dying. He made it home to tell his tale. His home was in Nagasaki.
Yamaguchi was at work, Mitsubishi office, talking to a colleague about the incident, when Nagasaki was bombed. Yet again, he and his family made it out alive, but their home was destroyed.
He died in 2010 of cancer, aged 93, having told the world his story of living the aftermath of two horrifying atom bomb attacks.
"After I die, I want the next generation... and the children after that to know what happened to us," he told The Independent.
9/11 to Paris 2015
36-year-old Matthew was at Eagles of Death Metal concert in Bataclan in Novermber 2015 when the hall was attacked by terrorists in Paris. Shot in the leg, Matthew played dead, moving ever so slowly to reach the door.
"I inched forward centimetre by centimetre. At one point, I saw the ledge of the exit at arm's reach," a media report quoted him as saying.
"I was able to grip it with one finger, then the other," he recalled. He then collapsed outside and was dragged to safety by Le Monde journalist Daniel Psenny who was present at the site. While Psenny was dragging Matthew, he was shot at by a terrorist, but survived the injury.
The last time Matthew survived a massive terror attack was on 11 September, 2001. He was heading to a work meeting in the World Trade Centre when the United Airlines flight struck the twin towers. Matthew made it out just in time.