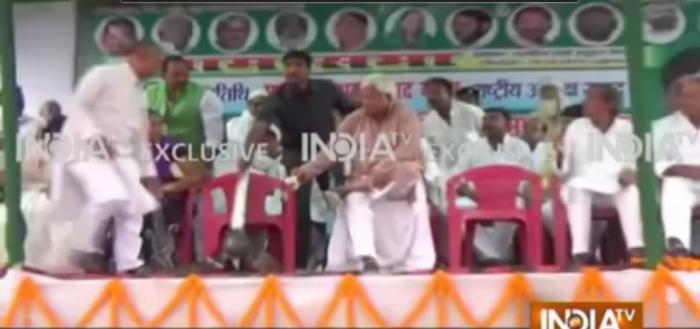 RJD supremo Lalu Prasad Yadav narrowly missed being seriously injured when a ceiling fan came crashing down, landing on his hand, leaving the leader completely shocked.
On Friday, he was presiding over a rally in Mothihari, Bihar, when a ceiling fan mounted on the ceiling of the stage started shaking violently. Lalu notices this and apparently asks someone to look into this.
Even the camera zooms in and shows the fan which had developed the snag.
But just then, another fan, just above Lalu's head comes crashing down. It lands on Lalu's hand, knocking off the cup of tea in his hand.
According to the media report, Lalu escaped almost unscathed from the mishap except for light burns he suffered when the hot chai that fell on his hand.
Check out the video here: