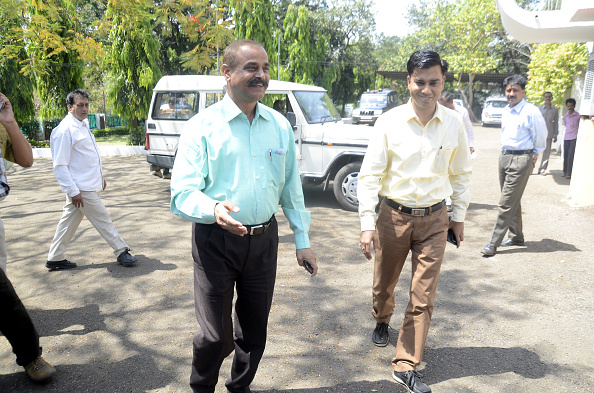 CBI is believed to have hit upon a trove of information relating to money trail in the Vyapam admissions and selection process during its first ever searches on the premises of suspects.
PTI reported that the CBI has recovered a note sheet in which some amounts have been scribbled, which are likely payments received from the suspected beneficiaries.
However, the analysis is still at primary stage and will take some time before any comment can be made about its veracity.
CBI has also found admit cards of the alleged beneficiaries of the alleged irregularities in the conduct of examination by the Madhya Pradesh Professional Examination Board also known as Vyapam.
Several hard discs of computers recovered during the searches will be sent to CFSL for studying if any information is deleted from them and securing the obliterated data from them.
The search operation, which comprised of over 100 officials, spanned across 40 locations led to the recovery of several incriminating information which include SIM cards believed to be used by the alleged middlemen in the scam, election cards of the beneficiary candidates, driving licenses, CDs etc.
This material will help CBI decipher the complex web of agents and mastermind which was at play in securing admission and appointment in government services through Vyapam, but cautioned that it will need further corroboration through legally admissible forensic evidence.
CBI will likely start calling the suspects soon in connection with the case and will seek permission of the competent courts to examine those accused which are in prison.
The searches in connection with alleged irregularities in Vyapam spanned across Bhopal, Indore, Ujjain, Rewa, Jabalpur, Lucknow and Allahabad among other cities.
The CBI has registered over 112 cases in connection with various aspects of Vyapam scam.
CBI spokesperson had said searches were carried out at the premises of the accused persons who had played a crucial role in perpetrating or orchestrating the scam.
-PTI