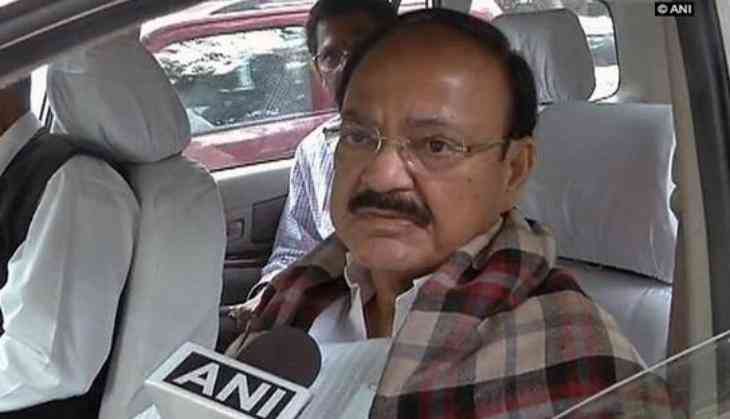 With trends showing a massive victory for the Bharatiya Janata Party (BJP) in Uttar Pradesh, Union Information and Broadcasting Minister M. Venkaiah Naidu on Saturday said that the results have reflected the mood of the nation, which is in favour of Prime Minister Narendra Modi.
"The results of the five states reflect the mood of the nation. Right from the assembly by-elections, Parliament by-elections and also panchayat and municipal elections across the country in four to five months, the mood of the nation is 'Let's go with Modi' because Modi means making of developed India," Naidu told ANI.
He added that the people have rejected the campaigns made by the Opposition parties against the November 8 demonetisation drive.
"They have shown their utmost faith in the leadership of Modi. This is the impression of the people that has been fortified by the elections now particularly in the Hindi heartland because Uttar Pradesh is mostly agrarian, rural and there is a lot of migration and poverty also," he asserted.
He added that the Opposition should accept the verdict and be constructive in the future.
The early trends in the assembly election show the BJP leading in 316 seats in Uttar Pradesh, the Congress leading in 11 seats , Samajwadi Party (SP) leading in 65 seats while Mayawati-led Bahujan Samajwadi Party (BSP) ahead in 18 seats.
Uttar Pradesh went to polls in seven phases in the months of February and March.
A total of 4,854 candidates are in fray for 403 assembly constituencies.
-ANI