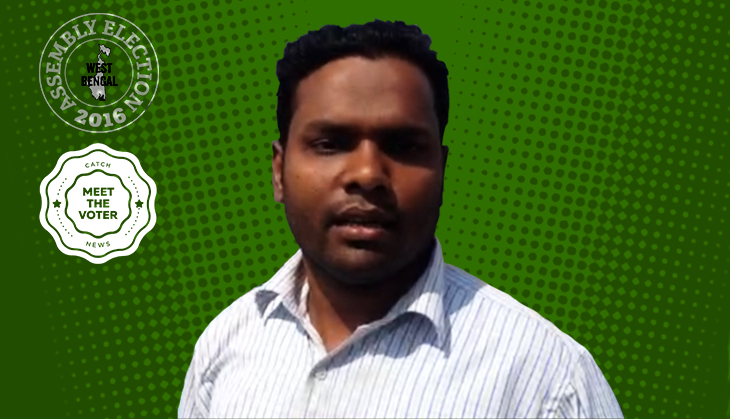 Elections are not just about politicians. They are about people and issues. And what really drives their vote.
Catch is, therefore, starting a 'Meet the Voter' series to capture what different impact groups in the poll-bound states are feeling. This is true insight into the upcoming assembly elections: up-close and hyper-personal.
***
Life on the many river islands (called chars in the local language) on the Brahmaputra is not easy.
The invisible inhabitants of these chars in Lower Assam are mostly Bengali-speaking Muslims, who are suspected of either being illegal immigrants from Bangladesh, or giving refuge to those who cross over from the other side.
Read: This is why the BJP is confident about forming a government in Assam
There are no livelihood options for them. Most people either derive their living from agriculture on the sandy soil of the island, or they go to the nearest town to pull rickshaws or work as daily wage labourers.
Naib Ali Ahmad, from Barpeta, works as a primary school teacher at Basani Char in Dhubri. He is angry that nothing has been done to improve the plight of these people.
"Take the issue of D Voters (dubious or doubtful voters). Does it exist in any other state? Every time before the elections, political parties claim that they will resolve this issue, but they are not serious," Ahmad says, adding that the issue is used as a political tool.
He points out that while soil erosion is the biggest issue facing the people of the chars, which forces them to live the life of nomads, there are many others – including health, clean drinking water, lack of electrification, and the availability of toilets.
"Even the schools are barely functional," he says, adding that there are just two teachers for more than five hundred students in the school. "There are many other teachers who survive on an erratic allowance from the state government and are not paid salaries."
Video produced by Shadab Moizee
Text edited by Shreyas Sharma
More in Catch:
Meet Keshav Prasad Maurya: BJP's new UP chief faces 10 criminal charges
BJP swallows bitter pill: Yeddyurappa given charge of Karnataka unit
The Blueberry Hunt movie review: It's mildly therapeutic till its final act
Mankind can't seem to stop seeing robots as sexual beings. Here's proof