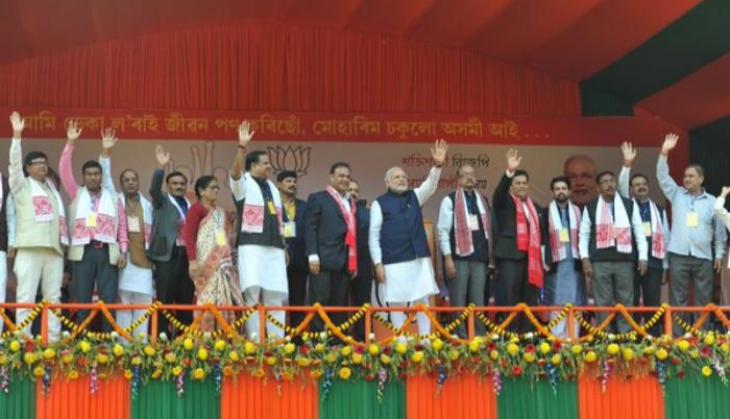 An exit poll by CVoter on Monday, 16 May, predicted a hung Assembly in the recently-held Assam elections.
Contrary to exit polls conducted by Axis-IT, Today's Chanakya and ABP-Nielsen, all of whom predict a landslide victory for BJP and its allies, the CVoter exit poll forecasts a much closer contest in Assam.
The poll puts NDA's projected seats at 57 out of a total 126, and that of Congress at 41.
It also predicts a win of 18 seats for the All India United Democratic Front (AIUDF), the same number the party had won in 2011.
BJP contested the recent polls along with Asom Gana Parishad (AGP) and Bodoland People's Front (BPF).
CVoter projections
BJP+: 57 seats
Congress+: 41 seats
AIUDF: 18 seats
Others: 10 seats
2011 results
Congress: 78
AIUDF: 18
BPF: 12
BJP: 5
AGP: 10
Others: 3