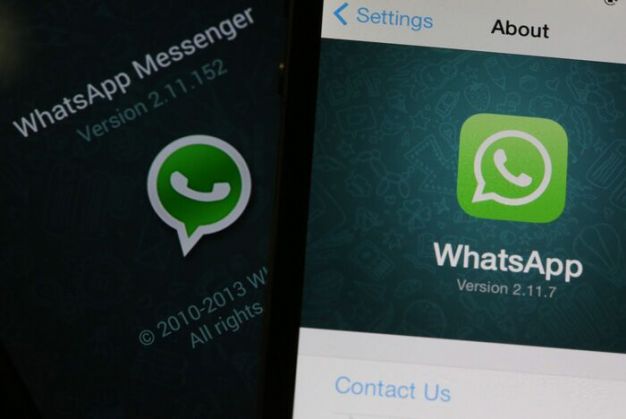 WhatsApp has, by default, become the most used app for messaging and many of us are on it for the major part of our time. The messaging app is available on every platform and this is what makes it the go-to-messenger app for everyone.These tips can amplify user experience for good.
For those who spend a lot of time on WhatsApp, here are some tips to improve your experience:
Mute notifications
When too many people come on groups, it tends becomes too noisy and disturbing after a certain period of time. To get rid of this situation, you can simply go on a group chat if you use Android, tap the Menu button and hit Mute. You are free to choose the time frame for which you want to mute the notifications.
For iOS users, open group chat, tap on the group subject which would reveal the group info and then tap Mute. Decide the time frame as per your convenience.
Blue Ticks
In case you want to know if the user has read the messages you sent to him/her, just follow the blue ticks. If the tick after you send the message turns blue with a double tick, the message has been read by the user.
Disable last seen status and blue ticks
On WhatsApp, all the users can see the last time you logged in to the app. However with the change in setting you can change the timestamp, profile picture and messages. You can change the setting from 'Everyone', 'My Contact', and 'Nobody', Settings > Account > Privacy on both iPhone and Android, indicating, who can see your stuff.
You can also disable the blue ticks in the settings, but this means that you will not be able to check other's read receipts.
Migrate to a new number
In case you have changed your number, you can still be able to migrate your data and settings. It is just that your old number will be deleted. Your new number needs to be active and be able to receive calls and messages.
Android
Tap on Menu > Settings > Account > Change Number and enter the old phone number in the first box, and the new number in the second box.
iPhone
Go to Settings > Account > Change Number, and enter your old phone number in the first box, and new phone number in the box below.
Don't type, just talk
Not exactly a tip, but this could save a lot of time if you are busy and do not have enough time to type and send the message. Just press and hold the 'mic' icon next to the typing bar and you are ready to speak, record and send your message.
This voice message tip is really life saving at times.
Find hotspots near you
When you tap on 'send location' after tapping on attachments, the map opens up on the window and you can find everything in it, ranging from schools to restaurants in the area.