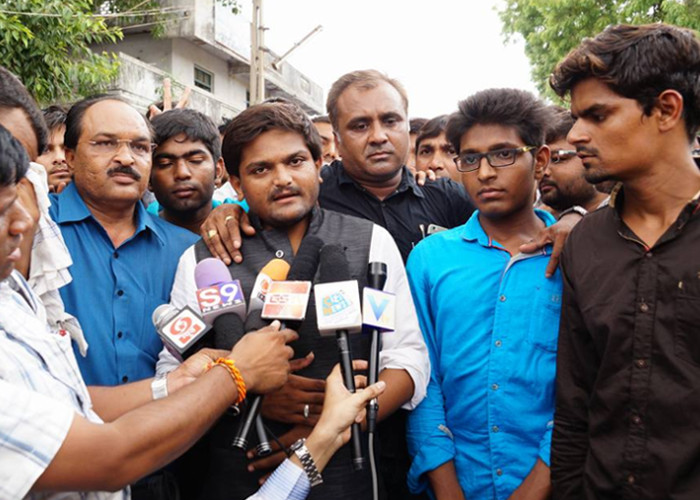 Patidar Anamat Andolan Samiti (PAAS) leader Harik Patel's lawyer informed the Gujarat High Court on 3 May that his client is willing to give an undertaking. Patel's lawyer, Zubin Bharda, also said he would refrain from activities that may affect the law and order in the state if he is released on bail.
The court has kept the matter for further hearing on 4 May after public prosecutor Mitesh Amin informed the court that he would seek instructions from the state authority before deciding on the proposed undertaking.
Hardik's lawyer also gave a copy of the proposed undertaking to the court. Bharda told the court that while his client is ready to accept all other conditions put by the court, he will not agree to stay away from the quota agitation.
The proposed undertaking maintains that the applicant will "continue to agitate for grievances of the Patidar community without indulging directly or indirectly into any activity which may amount to an offence inviting criminal prosecution".
Hardik is facing two separate sedition cases. He has been charged under IPC sections 124(A) (sedition), 121 (A) (conspiracy to wage war against government) and 120 (B) (criminal conspiracy).
Three of Hardik's aides, Chirag Patel, Dinesh Patel and Ketan Patel, facing sedition charges, were earlier granted bail by the high court after they gave a written undertaking stating they will not indulge in any activity that will affect the law and order situation.
Hardik is currently lodged in Lajpore jail of Surat district where another sedition case has been filed against him.
-With inputs from PTI